Food News
Why eggs cost so much
In December, the average price of a dozen eggs in the U.S. was $4.25, more than twice what they cost a year earlier.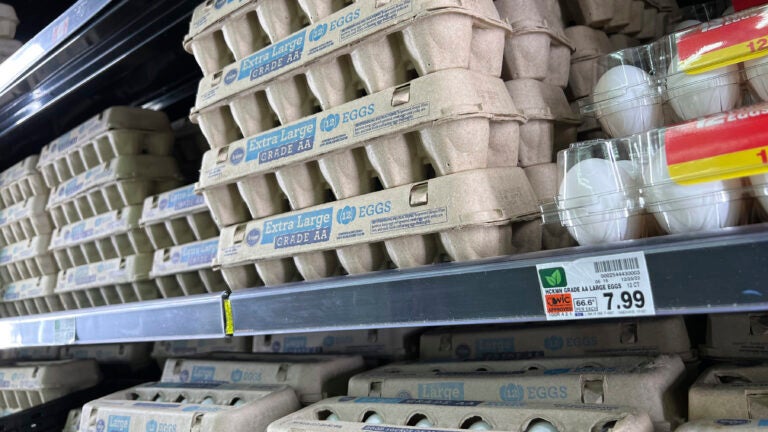 Prices have risen for just about everything over the past couple of years. But anyone shopping for groceries recently has probably noticed the cost of one item in particular: eggs.
Buying eggs has become very expensive. In December, the average price of a dozen eggs in the U.S. was $4.25, more than twice what they cost a year earlier.
A combination of factors is at work here. Some, such as inflation, have a broader, more long-term impact on goods in general. Others, such as the outbreaks of a highly contagious bird flu, are specific to eggs and poultry.
Inflation
Americans eat a lot of eggs. They consumed an average of 278 per person last year, according to the Agriculture Department. That amounts to an egg at breakfast most days.
Keeping the supply of these eggs flowing depends on the hens that lay them. Like so much else, feeding hens their typical diet of grains such as corn, oats and barley now costs more for egg farmers.
Russia and Ukraine are major suppliers of the world's wheat and grains, and the war in Ukraine greatly reduced their exports last year, restricting the global supply and thus driving up prices. In addition to paying more to feed their chickens, egg farmers have been confronting increased energy costs to run their farms and paying more for gas to transport their yields.
Still, inflation alone doesn't explain the sharp increase in the price of eggs that occurred toward the end of last year.
Bird Flu
Another factor in egg prices is the supply of hens themselves. The population of egg-laying hens in the U.S. fell drastically when a highly contagious bird flu broke out early last year and again in the fall. About 44 million egg-laying hens died as a result, or slightly more than 1 in 10 hens from the pre-outbreak population.
The virus, which is often fatal, killed many birds. Farmers slaughtered others that were exposed to stop the flu from spreading. It can take months after an outbreak for farmers' egg output to return to previous levels. In addition to clearing infected flocks, they have to clean the facilities, bring in new hens, and wait for them to grow and lay eggs.
The highest demand for eggs usually comes at Easter — for egg hunts and decorating — and around the end-of-the-year holidays, when many people are baking, said Amy Smith, an agriculture business expert at Advanced Economic Solutions, a food-industry consulting firm. So, the timing of these outbreaks was particularly noticeable to consumers.
Eight years ago, about 43 million egg-laying birds died as a result of bird flu. Egg prices rose sharply then, too, and peaked about three months after the outbreak ended. Last year, the industry had less time between outbreaks to restock their hens. As of December, the egg-laying population in the U.S. had yet to return to pre-outbreak levels.
Sticky Demand
Even as the price of eggs has steadily risen in recent months, demand for them has mostly persisted. Experts say it would take still larger price increases to reduce demand by even a small amount. For now, even if only the most expensive cartons of eggs are all that's on the supermarket shelf, someone will probably still buy them.
Some people have sought alternatives, such as plant-based substitutes. Others have tried to raise their own chickens. (Smith said this wouldn't necessarily save money.) Border agents have even discovered more people trying to bring eggs in from Mexico.
For most consumers, there are no real substitutes. Smith summed it up: "Eggs are eggs. And people want eggs."
This article originally appeared in The New York Times.
Boston.com Tonight
Sign up to receive the latest headlines in your inbox, every night.