Food News
Meet 'Tally,' the blinking robot that will soon check inventory at BJ's Wholesale
Instead of Marty's googly eyes, Tally has an LED screen that shows blinking eyes.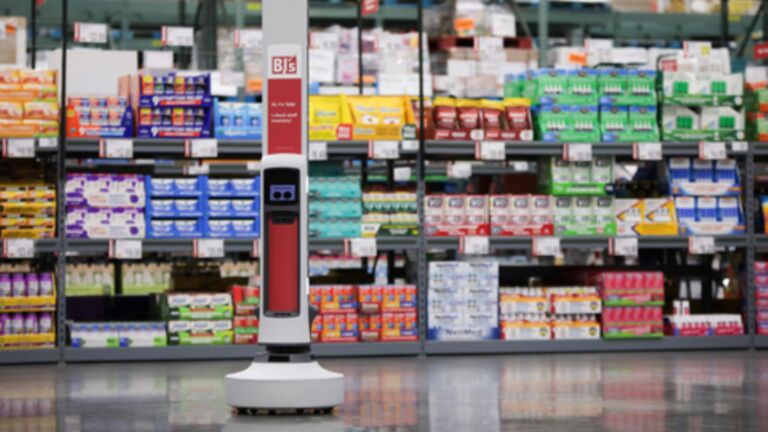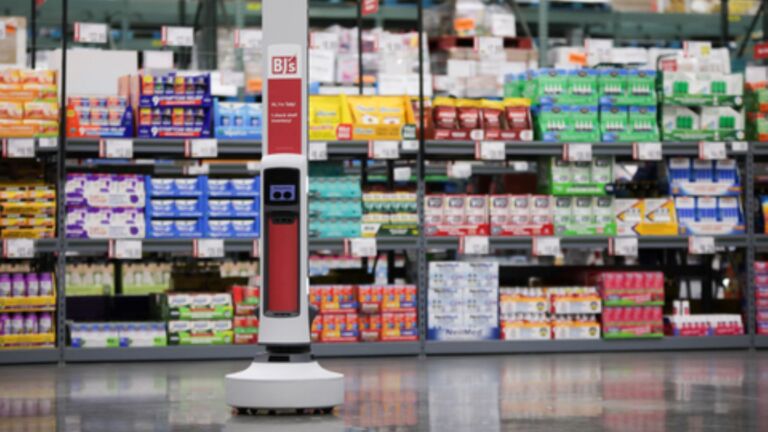 By now, most people in Massachusetts are familiar with "Marty," Stop & Shop's googly-eyed robot which alerts staff to spills and products dropped on the floor.
On Tuesday, another Massachusetts grocery store announced it is rolling out a similar robot worker. "Tally," an inventory-checking robot, will soon be roaming the aisles of BJ's Wholesale Club.
Made by Simbe Robotics, Tally is similar in size and shape to Marty. The biggest difference is Tally's red and white design instead of Marty's gray hue. Marty's that googly eyes have been replaced by an LED screen on Tally which shows blinking eyes and messages such as "Hi, I'm Tally" and "Let's go!"
Simbe's website says that Tally's "compact, slim design and shy, polite mannerisms are unobtrusive to the customer experience." Tally is already in use in grocery stores across the country, including Giant Eagle and Hy-Vee.
Tally's job is to use its sensors to scan shelves and check that products are in-stock, shelved appropriately, and priced correctly, according to BJ's news release. It sends the information it collects to grocery store employees, who can then make any necessary changes.
"Tally allows team members to be more efficient and re-focus more of their time towards providing exceptional customer service," BJ's wrote in the release.
According to Simbe's website, Tally can scan entire stores up to three times a day with 99% accuracy, as opposed to a normal, weekly audit by store employees, which the company says is only 65% accurate. Tally's scan rate is also impressive, at a purported 15,000 to 30,000 products an hour.
"By deploying Tally in all of our club locations, we will gain unprecedented insights which will leverage real-time data, enabling us to continuously improve our operation and ensure that we're offering the best possible experience to both our team members and members," Jeff Desroches, executive vice president of BJ's, said in the release.
After Marty was introduced in 2019, some Stop & Shop customers said they felt the robot was "shady" and "creepy." One former employee claimed it surveils customers on behalf of store security, though Stop & Shop insists this is not true. Others worry that grocery store robots will lead to job losses.
"Tally has cameras that are used for guiding the robot and monitoring inventory. They are not used for watching our members," BJ's said in a statement Tuesday night. "…There are no plans to change the workforce level at our clubs."
What are your thoughts on BJ's Wholesale Club introducing 'Tally,' the inventory-checking robot?
Newsletter Signup
Stay up to date on all the latest news from Boston.com