Food News
Dunkin' will bring back the Butter Pecan Swirl
The flavor will be a permanent addition to their menu.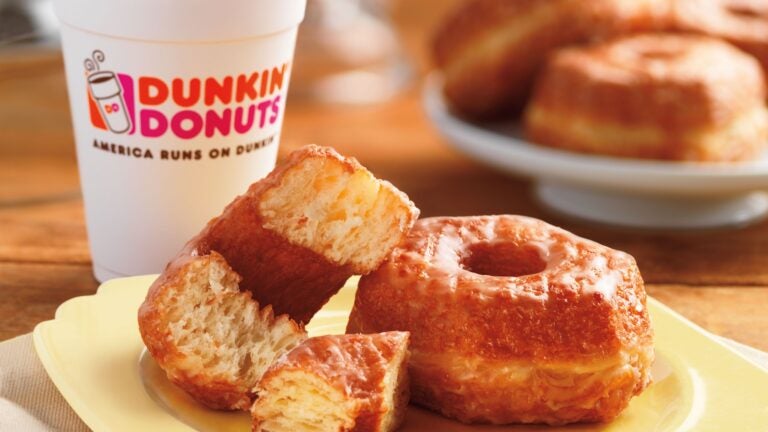 When you place your coffee order at Dunkin' later this month, you may be surprised to see that a popular flavor option has come back.
The chain recently announced on National Pecan Day that the Butter Pecan Swirl will grace their menus nationwide again, starting April 26. During any season, it can be added to coffee, espresso drinks, cold brew, frozen coffee, or even frozen chocolate. Launched in 2013, the Butter Pecan Swirl has climbed to Dunkin's second most sought after flavor, topped by Pumpkin Spice Swirl. According to a press release, it "features notes of butter roasted pecan and sweet cream."
"On the 10-year anniversary of Butter Pecan Swirl's debut, we knew it was time to make this adored flavor a core menu staple," said Jill McVicar Nelson, Dunkin's Chief Marketing Officer, in a press release. "The requests from guests and our Dunkin' teammates to make this Swirl a regular offering are staggering. We're thrilled to finally grant their wish, making this a permanent delight for Dunkin' fans to savor all year long."
Dunkin' said to expect "more pecan news" later in April.
---
Vote: Which do you think is the better Dunkin' flavor, Butter Pecan Swirl or Pumpkin Spice Swirl? Let us know in the poll below.
Vote: What's the better Dunkin' beverage flavor?
Newsletter Signup
Stay up to date on all the latest news from Boston.com