Food News
An iconic North End restaurant won Boston's best breakfast on 'Good Morning America'
The winning dish was banana bourbon French toast.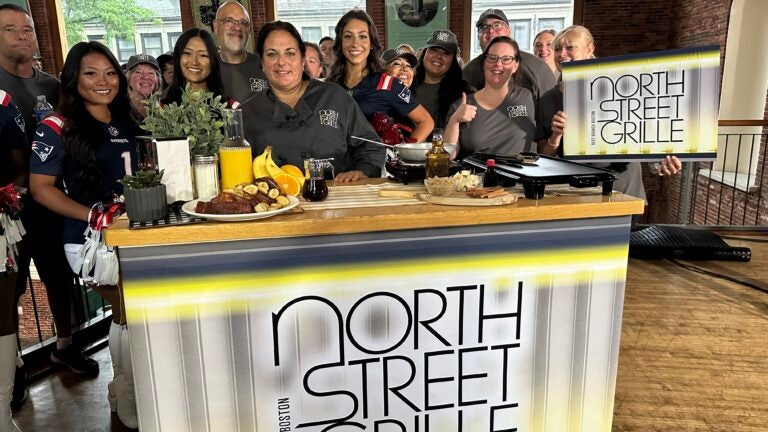 The next big family gathering might get a little awkward.
On Wednesday morning, Robin Sidell, chef and owner of North Street Grille, won a "United States of Breakfast" competition for ABC's "Good Morning America."
Her competitor? Robin's brother and South Street Diner chef and owner Solomon Sidell.
In a pre-recorded interview during the live broadcast from Quincy Market, Robin teased her brother over the sibling rivalry. "I don't know if I'm really competing with him. I think he's competing with me," she said.
Robin, the self-proclaimed chef in the family, whipped up her famous banana bourbon French toast, and Sol brought his Boston cream pancakes. The two dishes were judged by New England Patriots player David Andrews, chef and Food Network TV personality Rocco DiSpirito, and WCVB co-anchor Antoinette Antonio.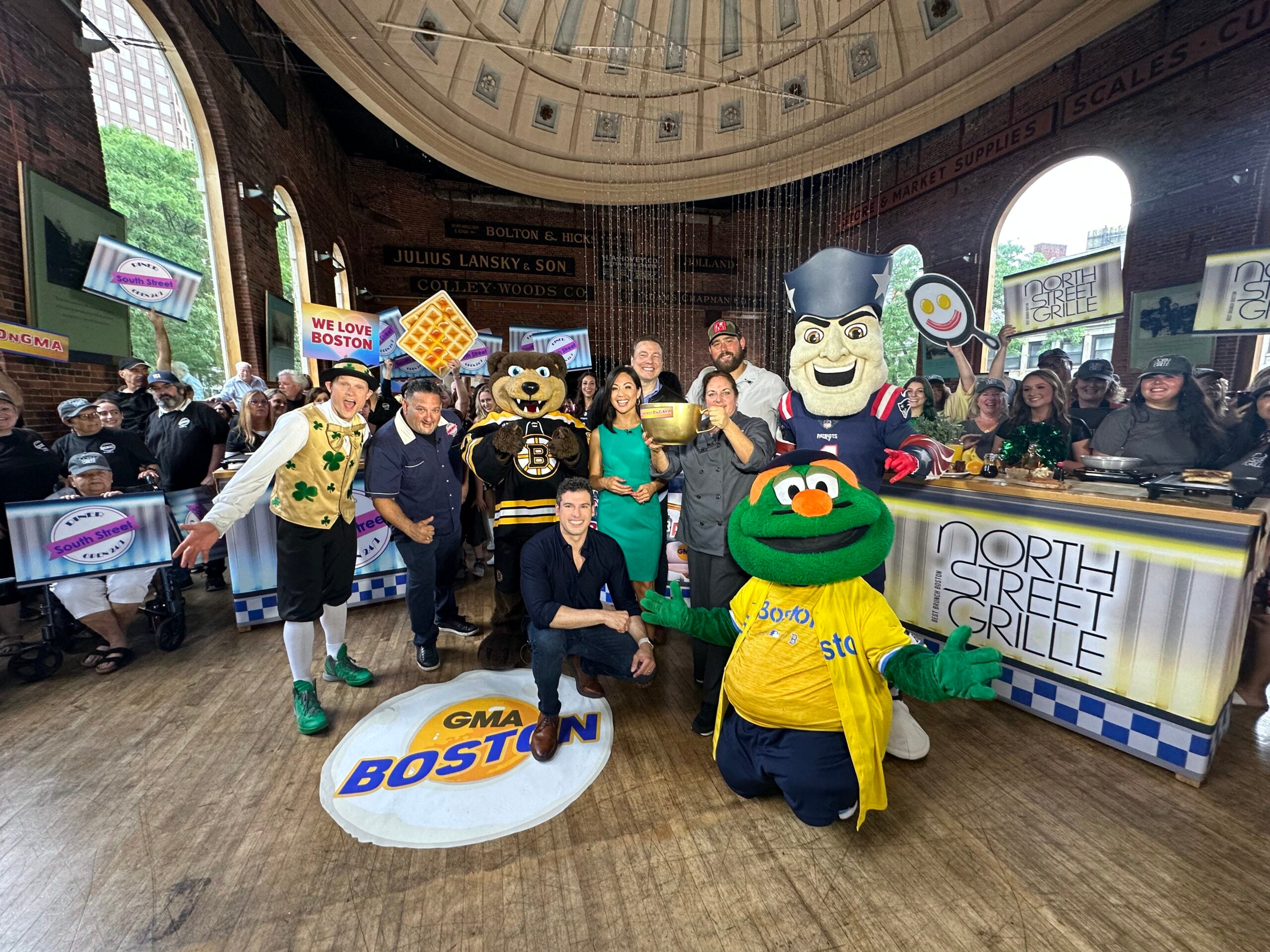 The banana bourbon French toast has been on the North Street Grille menu for the past 20 years, according to Robin. During the live segment, she described the dish as "beautiful and fluffy" with caramelized cinnamon sugar, which gives the outside its crunch and sweetness. The crowd shared a collective 'ooh,' as she poured the caramelized banana and bourbon glaze over the cinnamon French toast.
Robin ultimately won the vote from Andrews and Antonio, crowning her dish the best breakfast in Boston.
"I really like the bourbon, it cuts through some of the richness, and creates a nice mild flavor," Andrews said.
Antonio described how the bananas didn't overshadow the other flavors. "It's just the right balance of sweet and a little bit fruity," she said.
Our United States of Breakfast is in Boston!

It's a brother-sister showdown as Solomon Sidell from South Street Diner competes against his sister Robin Sidell from North Street Grille. pic.twitter.com/ddI1nERC9T

— Good Morning America (@GMA) June 28, 2023
"She might be the best breakfast in Boston, but I'm the longest breakfast in Boston," Solomon said during the broadcast. South Street Diner is open 24-hours and known for its late-night dining scene.
The newscast's "United States of Breakfast" moves on to Philadelphia on Thursday, June 29, and will continue on to Cleveland, Minneapolis, Denver, Detroit, Chicago, Dallas and Miami. Robin will compete against other first-round winners from each competing city at the "GMA" studio in New York City on Friday, June 30 for the finale showdown and a $10,000 grand prize.
Video credit: ABC News/"Good Morning America
Newsletter Signup
Stay up to date on all the latest news from Boston.com