Food
Recipe for cabbage slaw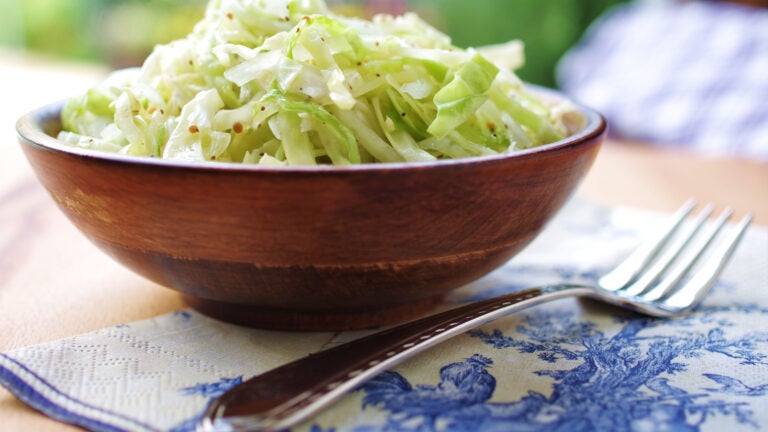 Serves 4
Dianna Weckbacher of Foxborough writes, "I was looking for a good coleslaw recipe when I ran into this one in a Mystic Seaport cookbook. I've added some more spice to it.'' She makes it two days ahead, which enhances the flavor, but the cabbage is still crunchy. It has no mayonnaise, just oil, vinegar, and sugar, heated until the sugar dissolves, then poured over cabbage and onions.
1small head cabbage, quartered, cored, and very thinly sliced 1medium onion, chopped¼cup canola oil½cup cider vinegar¼cup sugar, or more to taste1teaspoon celery seed1teaspoon mustard seed1teaspoon salt ¼teaspoon pepper
1. In a large bowl, combine the cabbage and onion.
2. In a medium saucepan over medium heat, combine the oil, vinegar, and sugar. Cook, stirring, for 2 minutes or until the sugar dissolves. Add the celery and mustard seeds, salt, and pepper. Pour the warm dressing over the cabbage mixture. Let the mixture cool to room temperature.
3. Transfer the coleslaw to a container with a tight fitting lid. Refrigerate for up to 2 days before serving, turning the cabbage mixture several times to distribute the dressing.  Adapted from Dianna Weckbacher