Food
Recipe for chickpea salad with cucumbers, carrots, and dill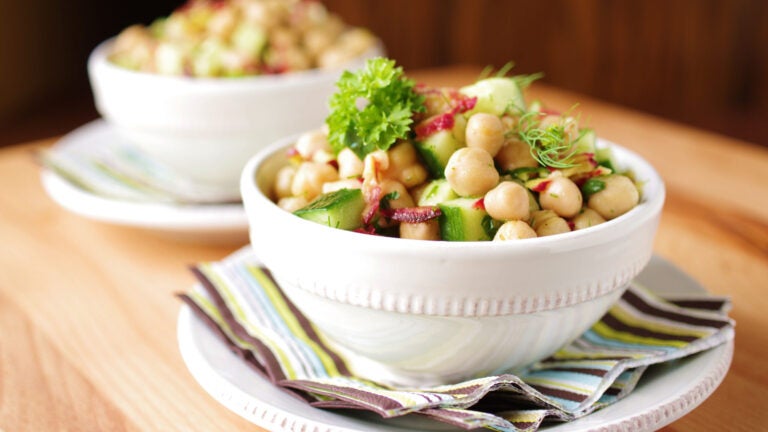 Serves 6
Arlington resident Amy Cohen writes, "My mother, Nina, from Westchester County in New York, now in her 70s, got many of her recipes from women's magazines. This recipe is an adaptation of one of those. It is a good option for outdoor dining.'' The recipe, which calls for the juice of 3 lemons, makes a very tart dressing.
2cans (15 ounces each) chickpeas, drained and rinsed1medium English cucumber, unpeeled and cut into ½-inch dice3carrots, shredded on the large holes of a box grater½cup chopped fresh parsley2scallions, thinly slicedJuice of 3 lemons (enough to make ½ cup)¼cup olive oilSalt and pepper, to taste2tablespoons finely chopped fresh dill
1. In a bowl combine the chickpeas, cucumber, carrots, parsley, and scallions.
2. In another bowl whisk together the lemon juice, oil, salt and dill. Pour the dressing over the chickpea mixture and stir gently. Taste for seasoning and add more salt and pepper, if you like. Cover and refrigerate overnight.  Adapted from Amy Cohen