Food
Recipe for zucchini cakes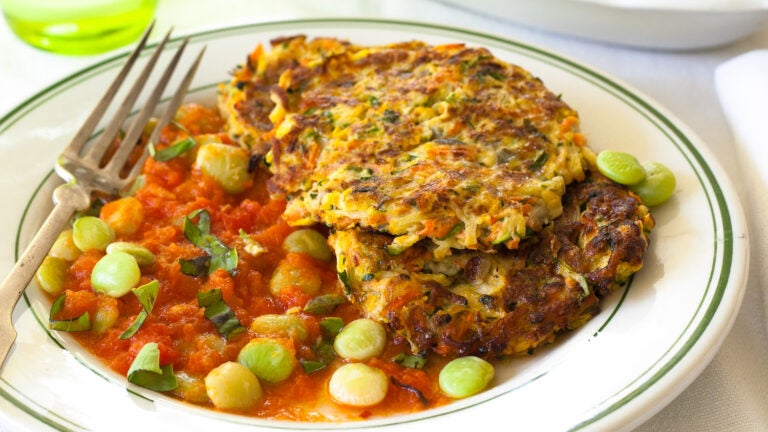 Serves 4 with leftovers
2zucchini, coarsely grated1summer squash, coarsely grated1large carrot, coarsely grated¼red onion, finely chopped¼cup chopped fresh parsleySalt and pepper, to taste1egg, lightly beaten1½cups panko breadcrumbs1¼cups grated Parmesan 2tablespoons olive oil, or more to taste6ears fresh corn, shucked
1. Set the oven at 250 degrees. Have on a hand a rimmed baking sheet.
2. In a large bowl, toss the zucchini, squash, carrot, onion, parsley, salt and pepper, egg, panko, and Parmesan.
3. Using about ⅓ cup for each patty, form the vegetables into 18 cakes.
4. In a large, nonstick skillet over medium heat, heat 2 tablespoons olive oil. Cook the patties in the skillet in batches for 3 minutes on a side, or until they are golden. Transfer to the baking sheet and keep warm in the oven until all the patties are cooked. Add more oil to the pan if necessary. Set aside 6 patties for the pasta.
5. In a large pot, bring several inches of water to a boil. Add the corn, cover the pan, and cook over high heat for 3 minutes. Remove the corn from the pan. Set aside 2 ears for the pasta.
6. On each of 4 plates, ladle ¾ cup tomato sauce. Set 3 patties on top. Serve with corn on the cob. Sally Pasley Vargas