Food
Watch the McRib Being Made, and Turn Away in Horror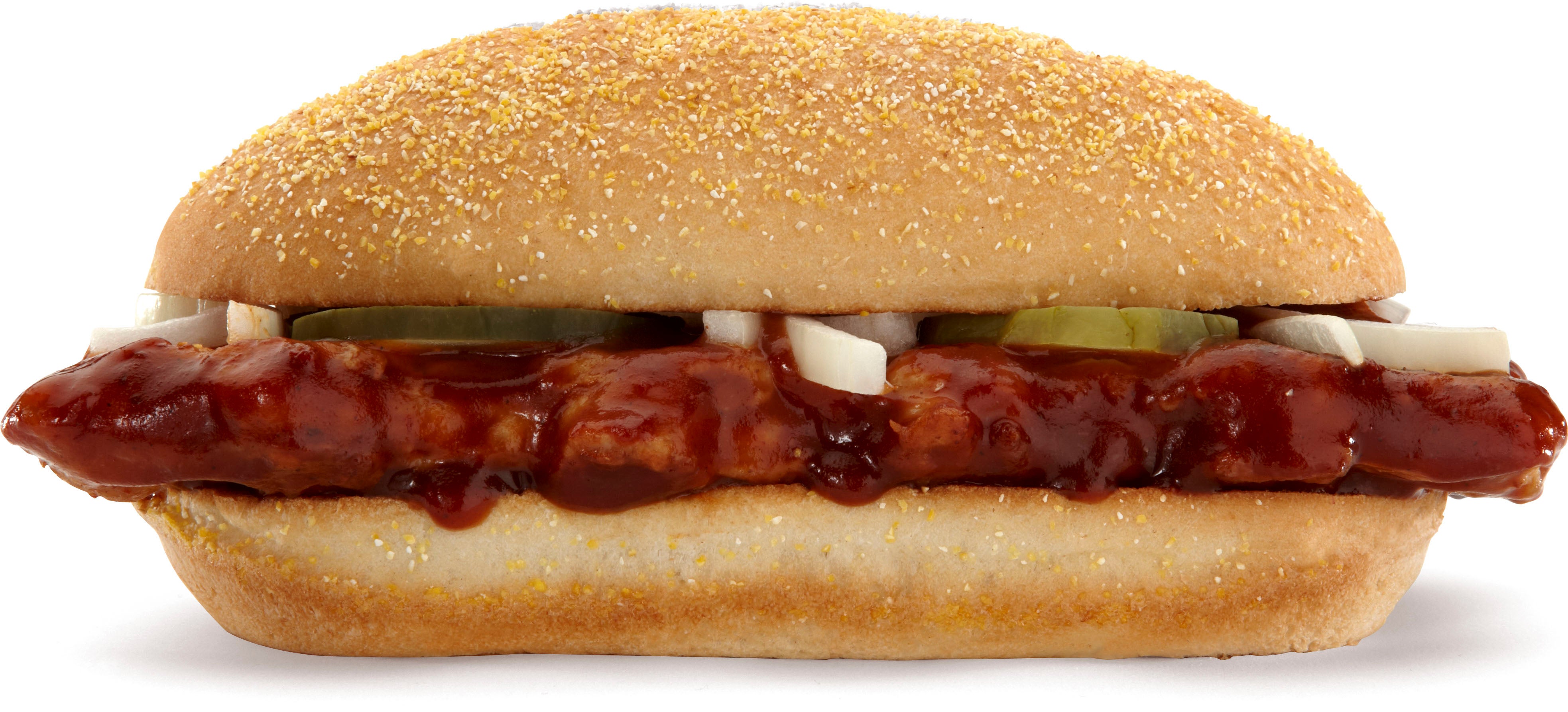 In the past few years, fast food has been put under a microscope. The processes that create chicken nuggets and (industrial) hamburgers have been scrutinized, criticized, and sanitized. But what about McDonald's elusive McRib?
Is it pork? Is it beef? Why does it have to be reshaped into a lumpy, boneless rack of ribs? Aren't actual ribs good enough?
Who knows! Do we know? I don't know. But now McDonald's has a video showing how the McRib is made. It features a McSkeptic named Wes Bellamy, who dared to tweet a photo of a frozen patty with the incriminating caption, "Wooooooww.'' (To be fair, Bellamysays"WOOOOW''quiteoften.)
In the video, Bellamy and some McDonald's suits go on a tour of the McRib factory, where they watch the McRib patty being made. There is meat—which Bellamy vouched for as meat—and the ingredient list is shared: pork, water, salt, dextrose, and preservatives.
[fragment number=0]
"Oh,'' Bellamy exclaims, "so that's how you keep it tasting like my grandma's barbecue!''
I don't know which is more depressing: That Bellamy thinks the McRib tastes like his grandma's barbecue, or that grandma's barbecue might actually taste like the McRib. Either way, 10 seconds of hearty laughter ensues.
Lesson learned: Don't retweet gross photos of McDonald's food. They will kidnap you and then force you to partake in a marketing video at their meat factory.