Food
Caffeinated peanut butter is now being made in Massachusetts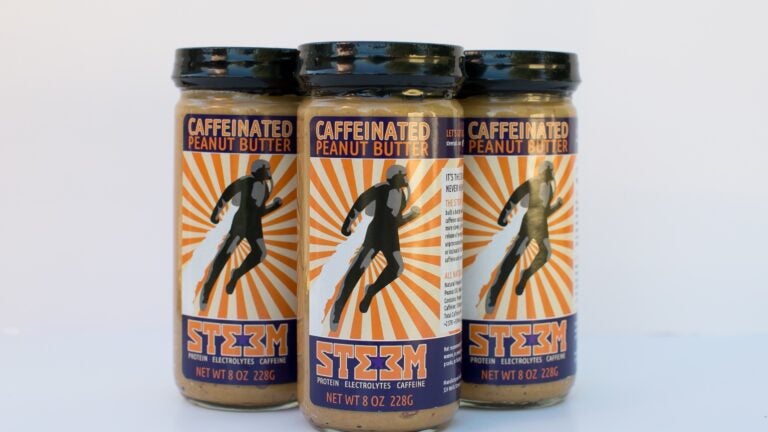 It's official: There's nothing peanut butter and a spoon can't solve, including a caffeine fix.
A Greenfield-based company, Steem, has created an all-natural peanut butter that contains as much caffeine as two cups of coffee in just two tablespoons.
"It's a time-saver; your two favorite products in one jar,'' Steem co-founder Chris Pettazzoni said.
The peanut butter contains only peanuts, salt, peanut oil, and agave nectar. The caffeine comes from green-coffee extract that is mixed into the household-staple, he said.
On that fateful day when peanut butter and caffeine were combined, Pettazzoni and his business partners, Keith Barnofski and Andrew Brach, were actually brainstorming hangover cures.
"The unsaturated fats actually create bonds with the caffeine so the digestion process is slower and results in a steady release of energy,'' Pettazzoni said.
The company has been in business only since the spring of last year, but is already being sold at 13 locations across New England, and online for $4.99 a jar. Steem's next tasting event will be at the Boston Veg Food Fest on October 24 and 25.
"It's exciting because you have this thing that no one else has created before,'' Pettazzoni said. "But when you first go out there people don't know what to make of it until they try it. Then they realize it doesn't taste strange, and then we have a fan for life.''