Food
Popular gas station burrito spot readying new location, not in a gas station
Villa Mexico Cafe will reopen its doors in a new downtown storefront.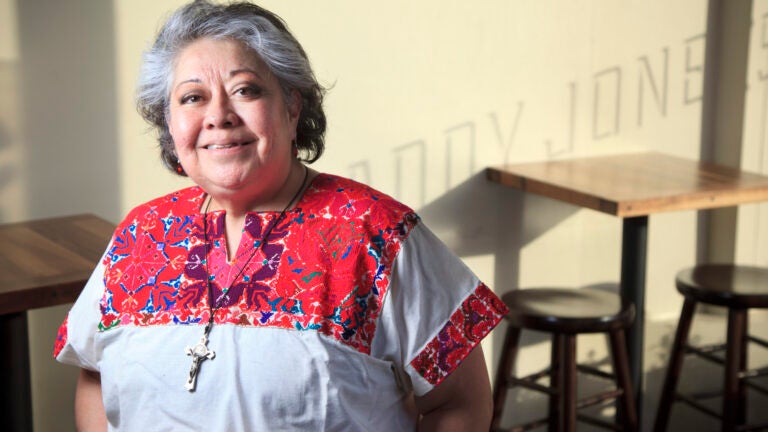 In the past two decades, Boston's burrito obsession has grown to the point where it feels as though burrito places are (almost) as common as Dunkin' Donuts. One of the most beloved of these restaurants was Villa Mexico Cafe, owned by Mexican lawyer-turned-restaurateur Julie King.
Most of the spot's fame came from its authentic Mexican cuisine, but some remember it for being located in a gas station.
In 2013, the gas station location closed and King went on the search for another brick-and-mortar location. Around this time last year, she found a spot in the Financial District at 121 Water Street.
[fragment number=0]
Originally, King had anticipated a spring 2015 opening, but construction and the licensing process pushed the opening back.
[fragment number=1]
Now, it appears as though construction is nearing its end and customers will soon be able to visit Villa Mexico once again.
[fragment number=2]
Villa Mexico may not have the name recognition of a Chipotle or Qdoba, but there's a reason why fans have stayed glued to King's progress with her new location. King's recipes do not imitate, and as she told Boston Business Journal earlier this year, "My food is very authentic. I don't serve Tex-Mex.''
Villa Mexico goes beyond the burrito, serving a full menu of dishes such as homemade tamales, rajas con crema, and King's own salsa recipe.
Her salsa is one of the things that has helped bridge the gap between store locations. King jarred her signature sauce and sold them through direct orders, even getting invited to dole them out at Williams-Sonoma.