Food
Food Network names Mike's City Diner's massive, juicy sandwich one of the best Thanksgiving dishes in America
The Pilgrim sandwich is piled high with cranberry sauce, turkey, stuffing, and gravy.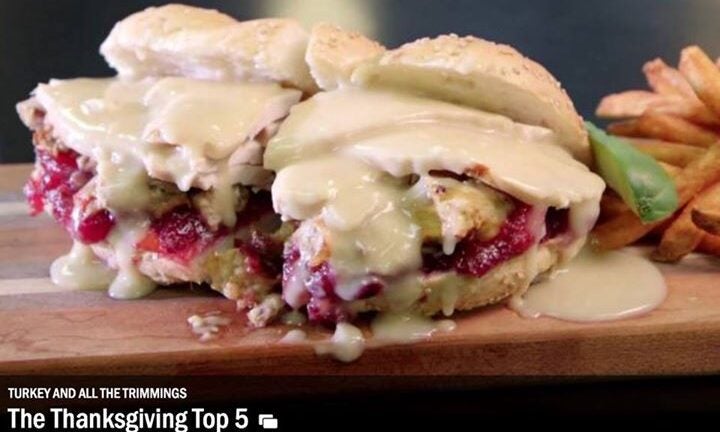 Thanksgiving is getting closer, and our mouths are already watering in anticipation. But at Mike's City Diner in Boston, it can be Thanksgiving every day. Mike's Pilgrim sandwich, a fusion of the holiday's best flavors, was just named one of the top five Thanksgiving dishes in America by the Food Network.
Mike's was highlighted by the network's show Top 5 Restaurants on Monday night's Thanksgiving-themed episode. Chef and owner Jay Hajj told the Food Network that he goes through 600 pounds of turkey every week in order to meet demand. Hajj said he makes every component of the sandwich in-house: roasted turkey, stuffing, cranberry sauce, and gravy, and that he roasts the birds sitting up in the oven for maximum juiciness.
This isn't the first time the Food Network gave praise to Mike's: Diners, Drive-Ins and Dives host Guy Fieri visited the spot in 2007. Fieri focused on the Pilgrim sandwich, of course.
[fragment number=0]
Mike's City Diner bills itself as a Boston tradition and, as is the Boston way, the eatery clearly has a tradition of winning, as well.
15 must-try sandwiches in Boston:
[bdc-gallery id="105948″]