Food
5 ways Dunkin' Donuts made your life better in 2015
There's a reason America runs on it.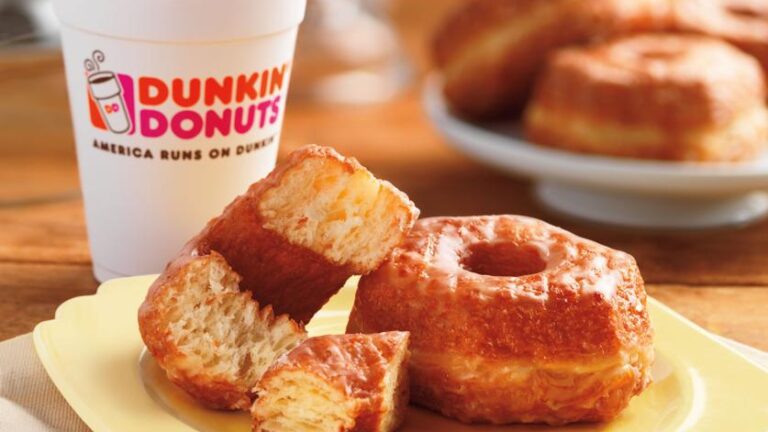 Every New Englander's favorite coffee chain Dunkin' Donuts celebrated its 65th birthday this year. But even in old age, the Canton-based chain hasn't settled into complacency. In fact, 2015 was a banner year for the company: new menu items were introduced, and the doughnut company played a pivotal role in keeping Boston sane during a neverending winter.
Here were some of the highlights.
1. Dunkin' stays open during the most horrible winter in history
The winter of 2015 paralyzed even the heartiest New Englanders, shutting down roads and confining them to their homes. But in its greatest time of need, Dunkin' was there for the region, with many individual franchises across the region staying open, rewarding the hearty souls who made the trek to their doors. If anything proves that New England runs on Dunkin', it's a bunch of snowbound residents traveling getting their coffee fix by any means necessary.
2. Dunkin' offers free coffee for life to Deflategate judge
When New York Judge Richard Berman smacked down NFL Commissioner Roger Goodell's four-game suspension of Tom Brady, New England was ecstatic. And so were the franchise owners of one Dunkin' Donuts in Lewiston, Maine, who used the store's sign to offer Judge Berman free coffee for life. "I had overheard someone saying, 'I wish we could buy that guy a beer,' and I said, 'I'll do one better. I'll get him a coffee,''' Mike Connor, the store's manager, told Boston.com.
3. Dunkin' introduces some creative new menu items
As Jeff Miller, the executive chef and vice president of product innovation at Dunkin' Brands showed us in May, the restaurant is always experimenting with new food and drink ideas. Besides the Boston Kreme cronut, the bacon donut, and the Oreo cheesecake squares, Dunkin' won everyone over with their new macchiatos. Especially the pumpkin one.
[fragment number=0]
4. Dunkin' proves it cares about the environment and its food
Frequent patrons at Dunkin' Donuts know that many people elect to get their iced coffee "double cupped,'' with an added styrofoam cup keeping the drinker's hand from freezing and keeping the ice from melting. As popular as it may be, styrofoam cups are bad for the environment, and using two cups for one drink is extra wasteful. With that in mind, Dunkin' has been hard at work testing more Earth-conscious cups, while also pledging to transition to 100% cage-free eggs by 2025.
5. Dunkin' teams up with David Ortiz and Rob Gronkowski for a chill summer mix
David Ortiz and Rob Gronkowski will never be mistaken for Dr. Dre and Snoop Dogg. Their "Summer Chill'' series of Dunkin' Donuts ads masquerading as hip-hop tracks did not rocket to the top of the charts. Blatant consumerism aside, Dunkin' gave us a chance to watch two of the most popular Boston athletes act like total goofs, and for that we thank them. Here's hoping Dunkin' has more up their sleeve in 2016.
Dunkin' Donuts through the years:
[bdc-gallery id="142656″]