Food
A popular Boston chef is opening a Greek restaurant in Fenway
Jody Adams's Saloniki is coming in March.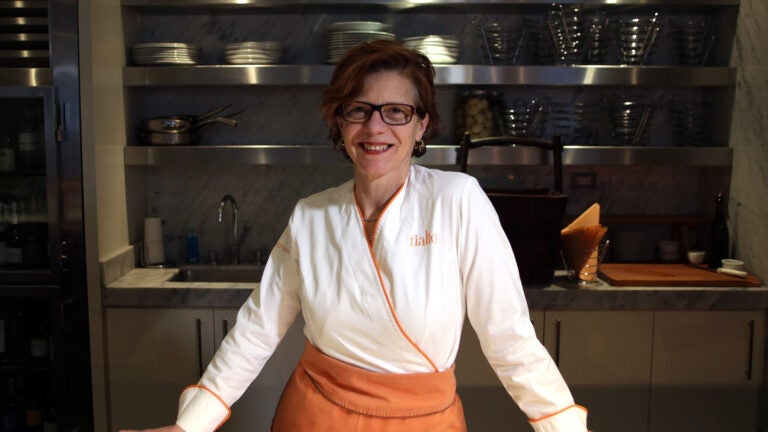 Jody Adams, the celebrated chef behind popular eateries TRADE and Rialto, is opening a Greek restaurant in Fenway this March, Zagat reports.
Saloniki is slotted to be a "fine-casual'' joint with "customizable,'' "build-your-own'' menu options, according to Zagat. Spicy lamb meatballs, honey braised pork shoulder, and zucchini feta fritters will be on the menu, according to The Boston Globe.
Adams, a James Beard Award-winning chef, will be teaming up with Eric Papachristos, a co-owner of TRADE, and Jonathan Mendez, the opening restaurant manager of TRADE. Adams and Papachristos, along with TRADE co-owner Sean Griffing, are also pushing to launch a new seafood place in Avalon at the Prudential Center.
So far, there is no exact open date for Saloniki, but their official Instagram, Twitter, and website all launched in January.
Update: This post has been updated to reflect the following: The restaurant name is spelled Saloniki. Jonathan Mendez was the opening restaurant manager at TRADE. Mendez will not be a part of the Avalon project; instead it will be Adams, Papachristos, and Griffing. We regret the errors.