Food
Check out Dunkin' Donuts's brand new menu boards
They may look different, but they still have your iced regular.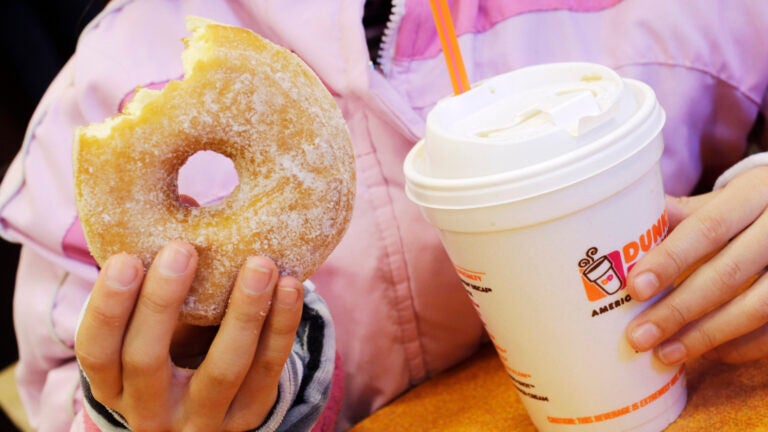 Dunkin' Donuts is updating its menu boards, and they look far more modern than the bright ones we're all used to. The new design features different fonts (cursive!) and more muted colors, as well as clearer lists of what the coffee chain offers.
The brand is emphasizing "coffee culture'' by making drink options more visible, Justin Drake, senior manager of public relations, wrote in an email. Drake also said the color coding will reinforce the DDSMART menu items, which the company bills as better-for-you options than the standard sugary confections they offer.
A large part of the redesign came about because on the old menus, much of the space was devoted to combo meals. But the stores didn't see a majority of sales from combo meal orders.
"Only a small percent of our sales has been from combo meals, but under the old menu boards about 60 percent of the real estate was dedicated to combo meals, and customers had to hunt and search to customize their order the way they wanted to,'' Drake said.
The redesign has been in the works for 18 months, Drake said. The company will begin transitioning to the new menus on Wednesday, and all 8,500 U.S. Dunks will sport the new boards in about a week.