Food
The Harvard Square Panera closed—and Tatte will take its place
A big change is coming to Mass. Ave.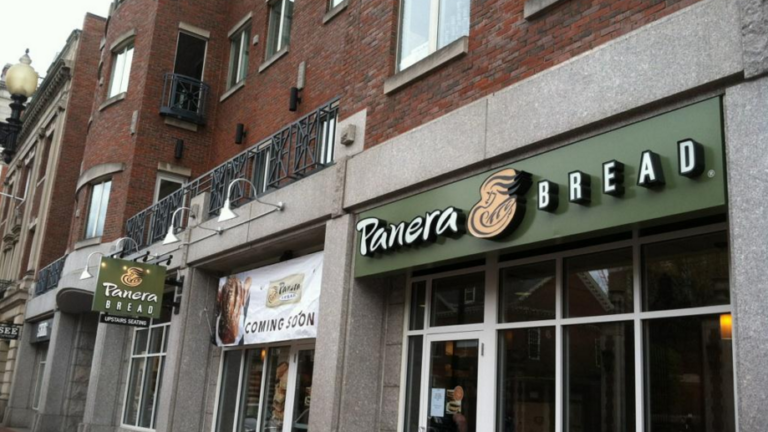 Tatte Bakery and Cafe is moving into the space that Panera Bread used to occupy in Harvard Square, according to Panera spokesperson Amanda Cardosi.
The Panera Bread in Harvard Square closed its doors abruptly on Monday. The Harvard Crimson reported that customers trying to dine were met with a sign on the door that read, "This Panera cafe is permanently closed as of Monday, 2/29. We sincerely apologize for any inconvenience that this has caused you.''
[fragment number=0]
Several customers posted on social media that they were upset about the news.
[fragment number=1]
[fragment number=2]
But Cardosi wrote in an email that while Panera is leaving, Tatte, a local bakery that Panera recently invested in, is taking its place:
For years, Panera Bread has been proud to serve and feel the support of the Cambridge community. After investing in the local bakery-cafe concept Tatte Bakery and Cafe, which operates independently, Panera has decided to close our Harvard Square location. We are thrilled to offer Tatte the opportunity to bring their unique brand and experience to this Harvard Square location later this summer. In the meantime, we will provide opportunities for all associates who wish to continue with Panera at other Boston-area cafes.
No Harvard Square Tatte opening date is planned yet. Tatte first opened in 2007 in Brookline.