Food
You can now order your Dunkin' Donuts ahead of time at these Boston-area locations
No more waiting in line for your morning caffeine fix.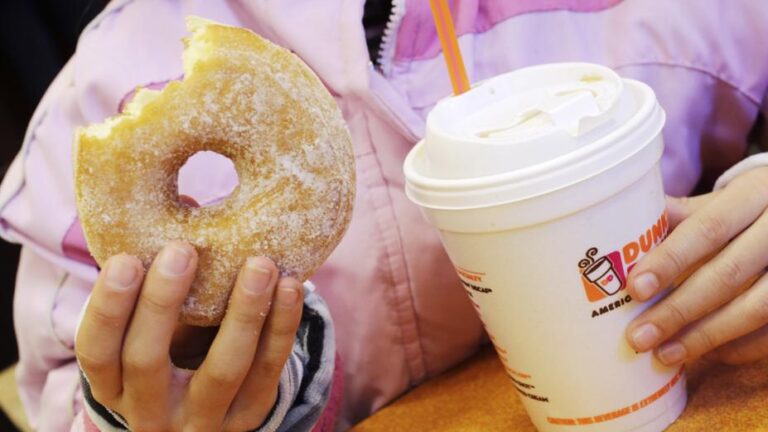 Imagine a world where you could order your morning Dunkin' Donuts from the comfort of your own home and have it waiting for you for pickup. That dream will soon be a reality for some, as the Canton company is expanding the test of their mobile ordering app to nine Boston locations and 19 other Dunkin' restaurants across Massachusetts and Rhode Island starting Tuesday.
"We're excited to offer On-the-Go Ordering exclusively to DD Perks members at 28 select Dunkin' Donuts restaurants throughout the Boston area,'' the company said in an emailed statement. "Our guests have been requesting mobile ordering for some time, and we are excited to expand this program at select restaurants in our hometown.''
As first reported by the Boston Herald, the "Dunkin' VIP'' app will only be available for Dunkin' Perks rewards members, and is currently only available on the iPhone. Users will be able to order up to 24 hours in advance, and can save past orders for an even quicker process.
According to Scott Hudler, Dunkin's vice president of global consumer engagement, the success the company has seen with the app's initial test at 125 locations in the Portland, Maine area led them to expand South.
"We've been really pleased with what we're seeing,'' Hudler told the Herald. "Usage continues to rise. We want to extend it to Boston — our hometown — and get greater and more robust consumer data.''
Here's a full list of the 28 locations offering On-The-Go starting tomorrow.
Boston:
230 Congress Street
3 Post Office Square
265 Franklin Street
200 Seaport Blvd
235 Washington Street
80 Boylston Street
127 Tremont St
350 Longwood Ave
1955 Beacon Street
Avon, MA:
5 Stockwell Drive
Canton, MA
2790 Washington Street
360 Turnpike Street
Hanover, MA
1251 Washington Street
2117 Washington Street
Leominster, MA
456 Main Street
Milford, MA
350 East Main Street.
31 Main Street
Newton, MA
1148 Beacon Street
138 Needham Street
Norwood, MA
800 Washington Street
141 Nahatan Street
Wakefield, MA
518 Salem Street
Wellesley, MA
951 Worcester Street
12 Washington Street
978 Worcester St
Weymouth, MA
645 Bridge Street
Cranston, RI
1288 Oaklawn Avenue
480 Pontiac Avenue
Dunkin' Donuts through the years:
[bdc-gallery id="142656″]