Food
Tree House Brewing Company opening new brewery in 2017
The Western Massachusetts beer fanatics are moving on from their Monson home.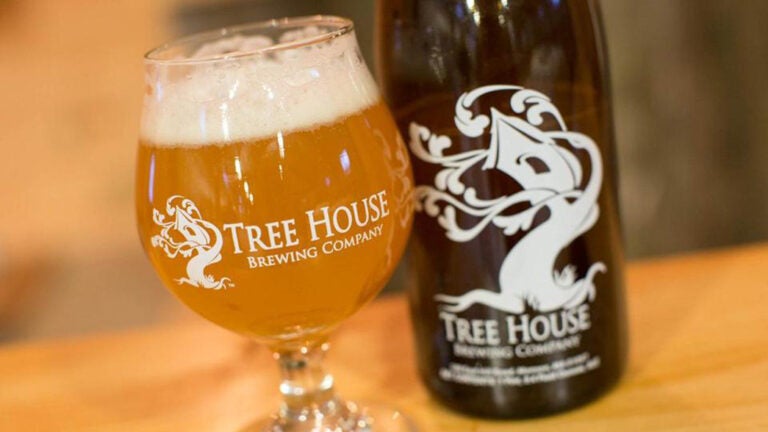 Monson, Massachusetts-based Tree House Brewing Company is one of Massachusetts's best-kept secrets, but as more and more people sing its praises, it appears that the brewery is preparing to expand.
According to a post on the brewery's website, Tree House is building a new brewery in Charlton, looking to open it for operation as soon as early 2017. Tree House's new home will be 45,000 square feet, including a retail space in which Tree House can sell its products directly from the brewery.
Still extremely new, Tree House began in 2012, and as of last year was still operating in a garage with one employee. It has since become a destination brewery, with beer fans traveling far and wide to line up on weekend mornings in order to get tastes of offerings like Sap, Green, and Julius. According to Tree House's website, "The intent of the new brewery is to make our beer better than ever, vastly expand our range of offerings, make our core offerings more readily available, and to create a central gathering place of kinship and camaraderie for beer enthusiasts.''
Tree House Brewing Company is currently located in Monson and is open for business Wednesday through Saturday. For more information on its beers, visit Tree House's website.
A previous version of this article stated that Tree House Brewing Company opened in 2015. It was opened in 2012. The piece has since been updated.