Food
We compared cereal prices at three popular Mass. supermarkets. Here's what we found.
A random stop-in at Market Basket, Stop & Shop, and Shaw's reveals some potential opportunities.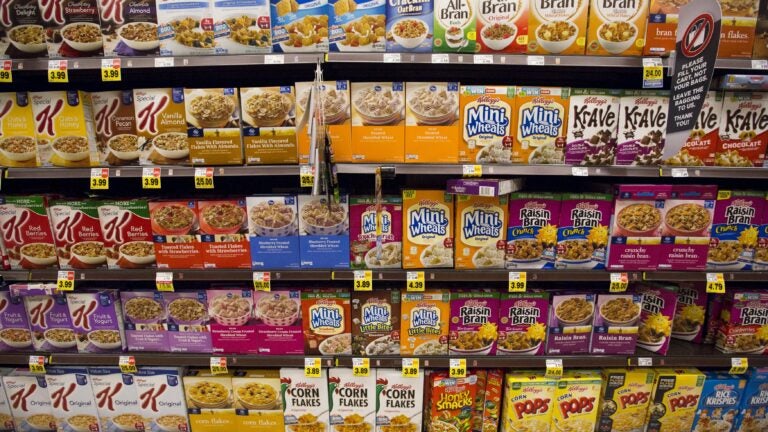 Cereal is an American breakfast-table staple—92 percent of American households bought cereal at least once last year, according to the NPD group, and cereal sales can climb to $10 billion in a year.
So how much are you spending on it? More importantly: Are you spending intelligently?
It depends on where you buy it from. We checked out three Massachusetts grocery stores—Shaws, Stop and Shop, and Market Basket—to note the prices as of March 24, so you can figure out which ones get you the most bowls for your buck.
While the differences in cereal prices appear small, they can make a difference over time: buying your Honey Bunches of Oats from Market Basket could save you $52 a year—the price of 13 boxes.
Here's the breakdown, looking at the 10 best-selling cereals, according to IRI (comparing the same size packages when available):
The verdict: Overall, Market Basket provided the best value for these top brands. 
Prices can very from store to store, and the difference adds up. Rice Krispies seem to have the biggest price disparity. It's currently selling two for $5 at Market Basket, but getting two boxes to make your Rice Krispie treats at Shaws is 63 percent more expensive, while at Stop & Shop, it is 57 percent more. Shaws had a steal by currently selling Cinnamon Toast Crunch three for $10, making it 30 percent cheaper than Stop & Shop.