Food
These are the 10 most popular coffee shops around Boston, according to check-in data
Where the city's coffee aficionados get their caffeine fix.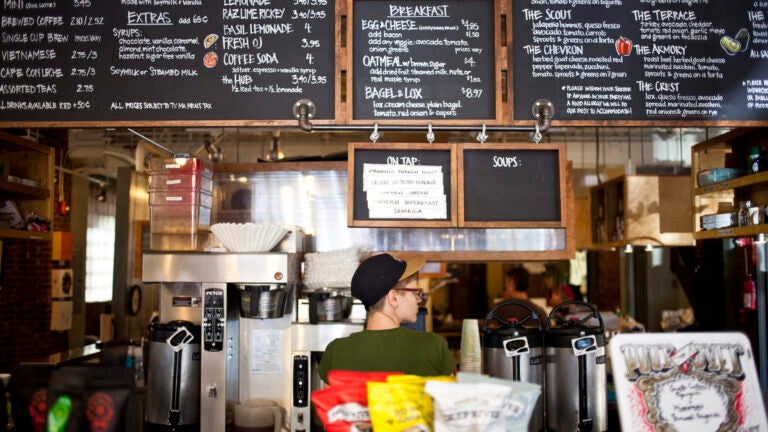 Whether enjoying an iced coffee on a 60-degree spring afternoon or clasping a large hazelnut latte for warmth during yet another April snow shower — or sometimes both in the same week — Boston loves their coffee. But where do Bostonians go (besides Dunkin' Donuts, that is) for their beloved java?
Thanks to data from check-in app Swarm, we were able to find out which coffee shops people checked into the most from Wednesday, March 23 to Tuesday, March 29.
For those unfamiliar, Swarm is an app from Foursquare that lets users check in when they visit locations like restaurants, bars, and parks. The app also offers users recommendations based on prior check-ins.
Without further ado, here are the top 10 most-visited coffee shops in Boston, Cambridge, and Somerville.
1. Thinking Cup
165 Tremont St., Downtown
2. Bloc 11 Cafe
11 Bow St., Union Square, Somerville
3. Caffe Nero
560 Washington St., Downtown
4. Barrington Coffee Roasting Company
346 Congress St., Waterfront
1096 Boylston St., Fenway/Kenmore
563 Columbus Ave., South End
7. Wired Puppy
250 Newbury St., Back Bay
1736 Massachusetts Ave., Agassiz, Cambridge
9. True Grounds
717 Broadway, Ball Square, Somerville
1369 Cambridge St., Inman Square, Cambridge