Food
Here's the food and drink lineup at this spring's Boston Calling
Boston Calling will have its own Boston Calling beer.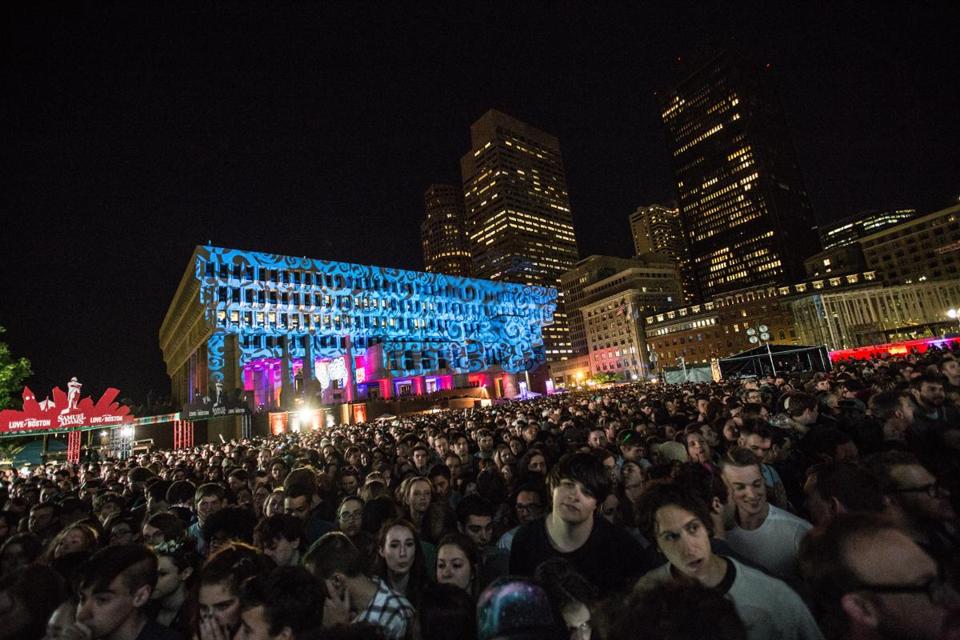 Boston Calling has released its food and drink lineup, and with it comes some fun beer news. Boston Calling will be partnering with Danish brewer Mikkeller to produce a custom Boston Calling Beer.
Boston Calling spokesmen weren't able to provide any further details on the beer at the moment, but the decade-old brewery, based out of Copenhagen, is known for the collaborations, especially with other breweries like Evil Twin in New York and Hill Farmstead in Vermont. The Boston Calling beer will be sold alongside three Samuel Adams offerings, a list of wines curated by Wine Riot, and Wicked Wines pouring both its Merlot and Pinot Grigio.
As for food, this year's lineup features Brooklyn's Arancini Brothers, serving Italian dishes, local food truck Bon Me, CopperDome Crust Pizza, Fireflys BBQ, Ruth's Chris Steak House, offering steak sandwiches and lobster rolls, Tasty Burger, Whole Heart Provisions providing veggie dishes, and Zinneken's Belgian Waffles.
Boston Calling takes place May 27-29 on City Hall Plaza. Tickets are currently on sale for Boston Calling on the festival's website.