Food
4 Boston restaurant dishes you need to try this spring, according to local chefs
It's all about the fresh flavors.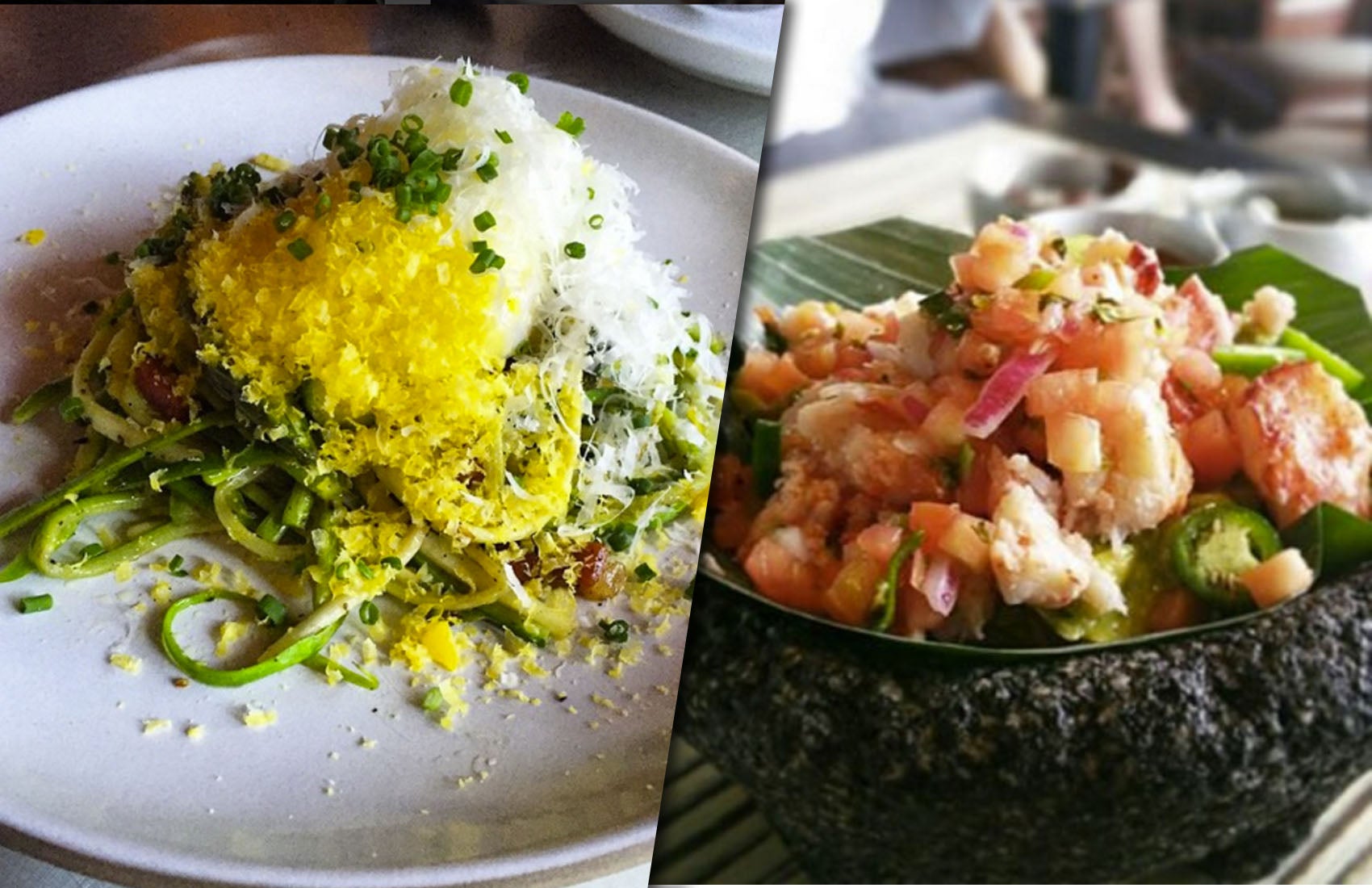 Spring introduces a whole different array of seasonal flavors, from fresh veggies to just-caught seafood. So if you're craving something a bit brighter than all the hibernation-inducing winter comfort food, check out the answers four renowned local chefs gave when asked, "What's the one dish people need to try in Boston this spring?"
Prime Rib at Puritan & Company
"The prime rib on Sundays at Puritan & Co. [is] a perfect example of a classic, with balance. Best I've had in years." — Jamie Bissonnette, James Beard Award winning-chef at Torro and Coppa
Puritan and Company in Inman Square, Cambridge offers traditional American fare made with locally-sourced ingredients. Their prime rib comes with a black pepper and cheddar popover along with a salad, choice of potato, choice of vegetable, four sauce options—red wine jus, herb butter, hollandaise, or horseradish aioli—and dessert. You'll have to plan ahead for this dinner, though, as it's only offered on Sundays.
Anything at Erbaluce
"Charles Draghi is probably the most underrated chef in Boston. His touch with spring ingredients and how he weaves his light vision of Italian cuisine with delicate pasta is unsurpassed, particularly with morel mushrooms and English peas." — Chris Coombs, owner and executive chef at Boston Urban Hospitality, which owns Deuxave, Boston Chops, and dbar
Erbaluce is a contemporary Italian eatery tucked into a brick-laden nook of the Bay Village neighborhood. Chef Draghi focuses on seasonal, local ingredients and changes the menu nightly. You may not know exactly what food to expect, but rest assured it won't feel heavy: According to the restaurant's site, Draghi punctuates his dishes with "the bright flavors of fresh herbs and sauces based on fruit and vegetable essences, as well as various roasting juices, without the attendant heaviness of added butter or cream reductions."
Asparagus Carbonara at Spoke
"Shameless plug…but the asparagus carbonara here at Spoke that we serve with speck, cured egg yolk, and parmigiano is one that we've had on the menu every spring since we opened three years ago. It is a house favorite, and I am forbidden to change it." — John daSilva, executive chef at Spoke Wine Bar
This Davis Square wine bar changes up their menu with local and seasonal offerings, but the asparagus carbonara has been a spring staple since the spot opened. The dish uses fresh asparagus slivers instead of pasta and is topped with speck (an Italian cured, smoked meat), egg, and a hefty pile of Parmigiano.
Lobster Guacamole at Temazcal
"I think the lobster guacamole at Temezcal with a margarita is about as springy as it gets!" — Jason Santos, chef and owner of Abby Lane Boston and Back Bay Harry's
What's a better way to celebrate warmer weather than looking across the Boston Harbor with fresh guacamole and a refreshing margarita? Temazcal Tequila Cantina in the Seaport District pairs classic Mexican fare with a chic twist—and has more than 250 tequilas on the menu. The lobster guacamole is simple, yet effective: a mix of avocados with lobster, tomato, onion, cilantro, and serrano chile.