Food
Union Square Donuts is opening a new location in Brookline
Get excited, Coolidge Corner residents.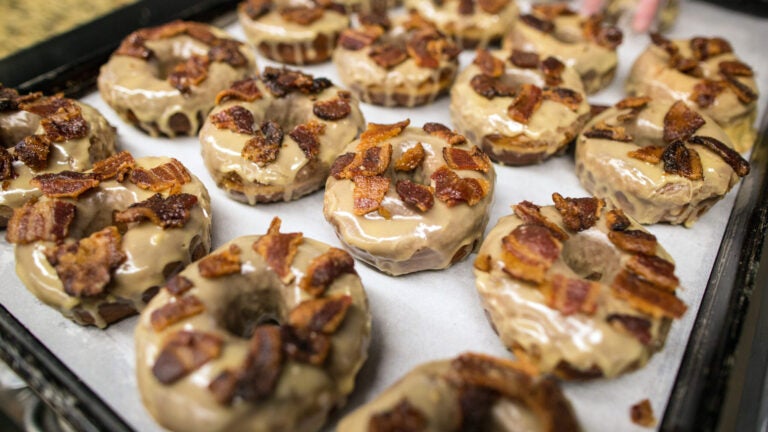 The Brookline food scene is about to get a little bit sweeter.
According to The Brookline TAB, Somerville's Union Square Donuts will be opening a new brick and mortar location at 409 Harvard St. near Coolidge Corner, recently vacated by Wulf's Fish Market after 90 years in business.
"We're hoping it doesn't take long after that to open," co-owner Josh Danoff told the TAB Tuesday. "We've been wanting to open more shops, and when we got word about the Wulf's spot, it really seemed like such a perfect place… Brookline is a great place."
If everything goes to plan, Danoff hopes to have the new location open by June 1, according to the TAB.
Though the Brookline location would only be the company's second permanent brick and mortar location, Union Square Donuts has been popping up everywhere lately. Along with regular appearances at the Boston Public Market, Somerville Winter Farmer's Market at the Armory, and a pop-up shop next to Clover Food Labs in Cambridge's Inman Square, the company recently announced a partnership with bakery-themed fashion retailer Johnny Cupcakes to sell "doughies" at the company's Newbury Street location.