Food
These are the most popular pizza places in Boston and Cambridge, according to check-in data
A relative newcomer in Cambridge takes the top spot.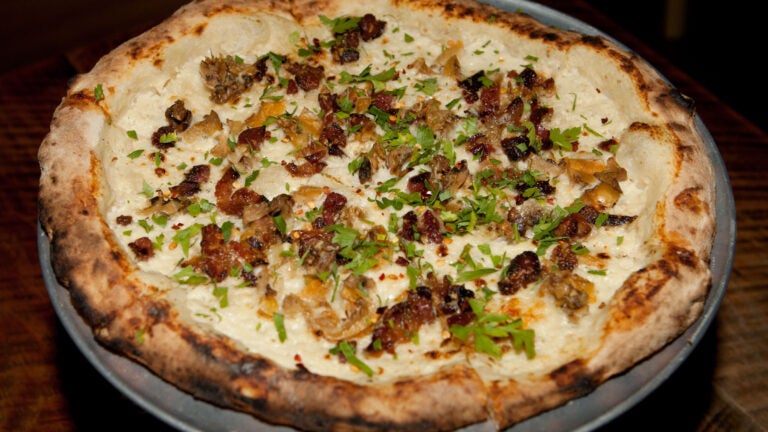 Through good times and bad, in sickness and in health, 24 hours a day, seven days a week, there is pizza. From some of the oldest pizza joints in America like Santarpio's in East Boston and Regina Pizzeria in the North End to relative newcomers in the 'za arena like Area Four in Cambridge, Boston is replete with delicious pizza options. But which pizza places are the most popular?
Thanks to data from check-in app Swarm, we were able to find out which pizza places people checked into the most from Wednesday, April 13 to Tuesday, April 19.
For those unfamiliar, Swarm is an app from Foursquare that lets users check in when they visit locations like restaurants, bars, and parks. The app also makes every day a game with perks like coins and mayorships, and lets users keep track of streaks and places they've been with an updated profile tab.
Without further ado, here are the most-visited pizza places in Boston and Cambridge.
500 Technology Sq., Kendall Square
345 Congress St., Fort Point
11 Thatcher St., North End
513 Tremont St., South End
27 Church St., Harvard Square
58 Hemenway St., Fenway/Kenmore
111 Chelsea St., East Boston
40 Hampshire St., Kendall Square
74 Winthrop St., Harvard Square
1432 Mass. Ave., Harvard Square