Food
These are the most popular sushi spots in Boston and Cambridge, according to check-in data
An award-winning South End restaurant takes the top spot.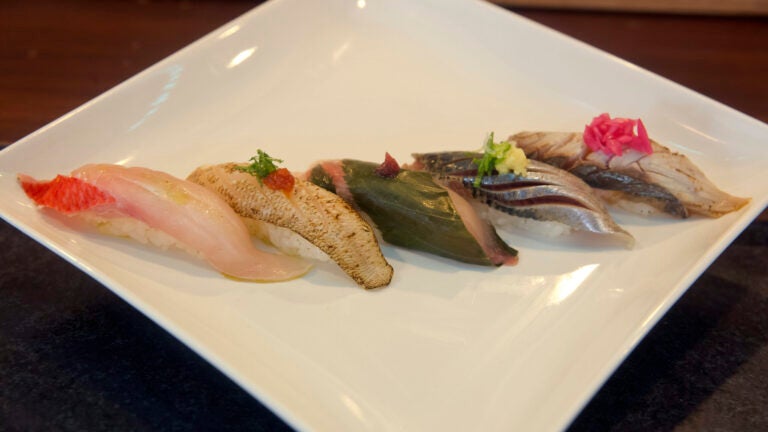 When it comes to sushi, the Boston area is on a roll. In a recent article examining the most popular restaurants to order delivery from in Coolidge Corner, around one-third of the eateries listed sushi as one of the most-ordered menu items. Restaurants that offer sushi delivery are big in Boston and Cambridge as well. But which sushi spots are the most popular in Boston and Cambridge?
Thanks to data from check-in app Swarm, we were able to find out which sushi restaurants people checked into the most from Wednesday, April 13 to Tuesday, April 19.
For those unfamiliar, Swarm is an app from Foursquare that lets users check in when they visit locations like restaurants, bars, and parks. The app also makes every day a game with perks like coins and mayorships, and lets users keep track of streaks and places they've been with an updated profile tab.
Without further ado, here are the most-visited sushi restaurants in Boston and Cambridge.
1. Douzo
131 Dartmouth St., South End
2. Thelonious Monkfish
524 Mass. Ave., Central Square
3. Cafe Sushi
1105 Mass. Ave., Harvard Square
4. Avana Sushi
42 Beach St., Chinatown
5. Symphony Sushi
45 Gainsborough St., Fenway/Kenmore
6. Oishii Boston
1166 Washington St., South End
7. Sakurabana
57 Broad St., Downtown
8. Irashai Sushi Teriyaki
8 Kneeland St., Chinatown
9. Bluefin
1815 Mass. Ave., Porter Square
10. Seiyo Sushi & Wine Shop
1721 Washington St., South End