Food
Kane's is making margarita doughnuts for Cinco de Mayo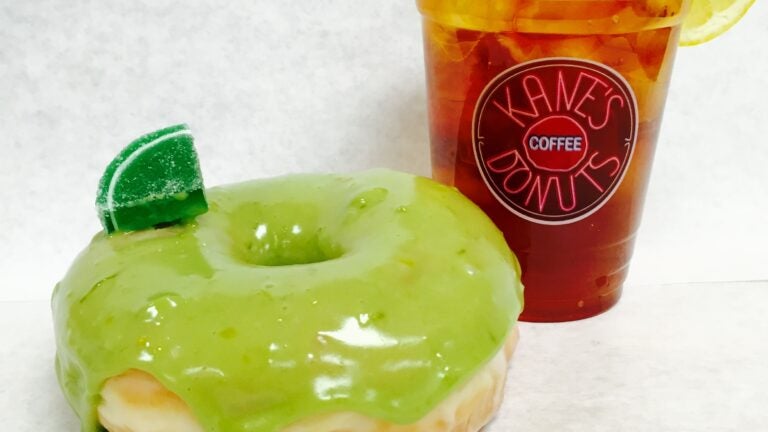 Kane's Donuts has created a margarita flavored doughnut for Cinco de Mayo, according to a statement from the iconic Massachusetts doughnut shop.
The limited time flavor, topped with a green glaze, will be available at both Kane's Saugus and Boston locations from May 2-5.
This isn't the first time Kane's has created a doughnut with a boozy inspiration. Last October, Kane's created Sam Adams Pumpkin Ale doughnuts and Angry Orchard Hard Apple Cider doughnuts that were available through the fall.