Food
These are the most popular places to order food from in Cambridge, according to Grubhub
A Chinese restaurant near the Belmont border takes the top spot.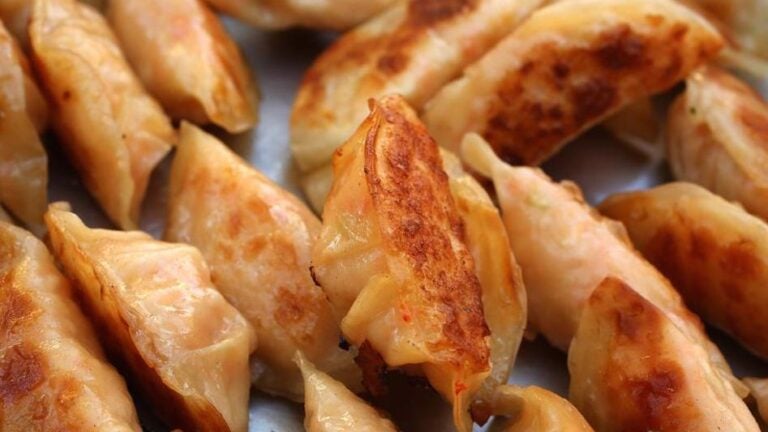 With award-winning eateries from Alewife to MIT (and everywhere in between), Cambridge is stuffed with incredible restaurants. But even with a surfeit of dining options at their fingertips, sometimes Cantabrigians just want to park themselves on the couch and order some delivery.
Thanks to data from online food ordering company Grubhub, we were able to find out the ten most popular delivery spots that use the restaurant's mobile and online ordering platforms from Thursday, April 21 to Wednesday, April 27.
1. Noodle Stix Chinese Restaurant
11 Belmont St., Strawberry Hill
Popular items: Egg Rolls ($4.49), Chicken Lo Mein Combo ($8.99), Sesame Chicken ($10.99)
2. Thelonious Monkfish
524 Massachusetts Ave., Central Square
Popular items: Cranberry Crab Rangoon ($7.25), Ancient Fried Rice ($14.25), The Frog Prince Roll ($16.95)
3. Harvard House of Pizza
1706 Massachusetts Ave., Agassiz
Popular items: Mozzarella Sticks ($7.00), Large Buffalo and Bacon Pizza ($16.50), Large Harvard Special Pizza ($18.25)
4. BonChon Chicken
57 John F. Kennedy St., Harvard Square
Popular items: Chicken Strips ($10.95), Classic Bibim Bap ($11.95), Fried Rice ($11.95)
5. Beijing Tokyo
781 Main St., Cambridge, Kendall Square
Popular items: Spring Rolls ($3.50), Kung Pao Chicken ($10.75), Pu Pu Platter ($22.95)
6. Passage To India
1900 Mass. Ave., Porter Square
Popular items: Garlic Naan ($3.99), Baingan Bharta ($10.99), Chicken Tikka Saag ($12.99)
7. Pho House
1790 Mass. Ave., Porter Square
Popular items: Fresh Summer Roll ($4.95), Tai Soup ($6.95), Dac Biet Soup ($7.95)
8. Alfredo's Italian Kitchen
691 Cambridge St., East Cambridge
Popular items: Greek Salad ($9), Toasted Ravioli ($10), Buffalo Pizza ($12)
9. Mix-It Sushi Noodle Grill
1678 Mass. Ave., Agassiz
Popular items: Spicy Tuna Roll ($7.25), Teriyaki Dinner Set ($12.95), Salmon Lover ($17.95)
10. Greek Corner Restaurant
2366 Mass. Ave., North Cambridge
Popular items: Chicken Gyro ($7.95), Horiatiki ($8.45), Lamb Shish Kebab ($15.55)