Food
These are the most popular places to get a hot dog in Boston, according to check-in data
A classic hot dog stand in South Boston takes the top spot.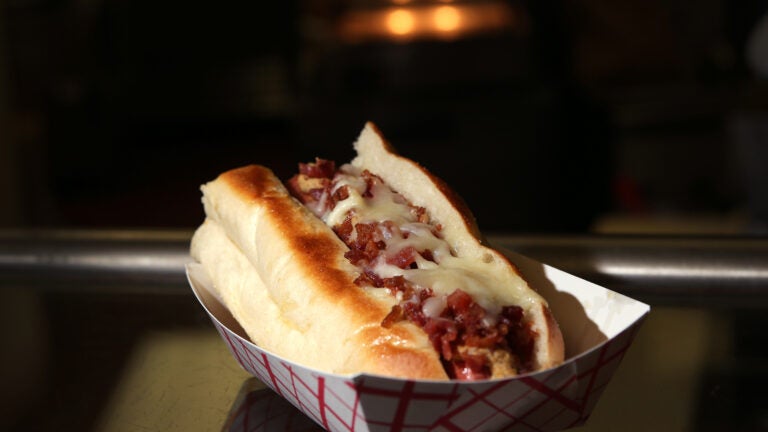 Despite some cooler weather and a rainy forecast this weekend, there's no doubt that summer is in full swing. And whether you're catching a Sox game at Fenway or catching some rays at the beach, there's no better seasonal treat than a hot dog. But which hot dog places in the greater Boston area are the most popular?
Thanks to data from check-in app Swarm, we were able to see which hot dog spots people checked into the most from June 28 to July 5.
For those unfamiliar, Swarm is an app from Foursquare that lets users check in when they visit locations like restaurants, bars, and parks. The newest version of the app now offers perks and prizes, like offering a discount at select stores when you check in there or a chance to win a $10,000 summer vacation package if you check into three summery locations.
Without further ado, here are the most popular places to get a hot dog in the Boston area.
1. Sullivan's Castle Island
2080 William J. Day Blvd., South Boston
2. The Lower Depths
476 Commonwealth Ave., Kenmore
3. Fenway Park
4 Yawkey Way, Fenway
4. The Sausage Guy
49 Lansdowne St., Fenway
5. The Fat Cat
24 Chestnut St., Quincy
6. Seven Subs
1364 Beacon St., Brookline
7. The Publick House
1648 Beacon St., Brookline
8. Spike's Junkyard Dogs
108 Brighton Ave., Allston
9. Five Guys
95 Washington St., Canton
10. Halfway Cafe
394 Main St., Watertown