Food
The most popular places to order burgers from in Boston, according to Grubhub
An Allston destination with "signature sauce" takes the top spot.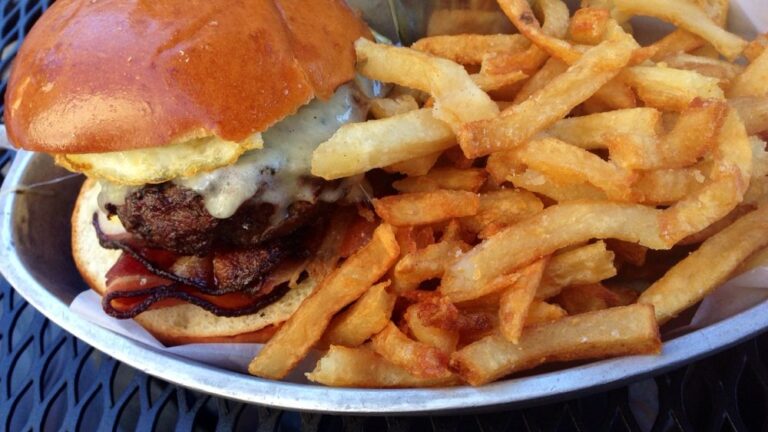 In 2012, Boston.com proclaimed that this city was "in the midst of a burger boom." That surge still shows no sign of slowing down. Five Guys debuted its Allston location in March, Shake Shack will be moving into Seaport in 2017, and Wahlburgers plans to open more than 100 new locations in the next five years.
It's no surprise, then, that there are plenty of local joints ready and willing to package a burger up for delivery straight to your door.
Thanks to data from online food ordering company Grubhub, we were able to find out the 10 most popular burger delivery spots in the greater Boston area that use the restaurant's mobile and online ordering platforms from Tuesday, July 20 to Tuesday, July 26.
1. Rock City Pizza
568 Cambridge St., Allston
2. The Real Deal
736 Centre St., Jamaica Plain
3. Cafe Anthony
983 Massachusetts Ave., Cambridge
4. WUBurger Gourmet
1128 Cambridge St., Cambridge
5. Mama's Place
764 Huntington Ave., Mission Hill
6. Revere House of Pizza
354 Broadway Ave., Revere
7. University House of Pizza
452 Huntington Ave., Fenway
8. Broadway Eatery
1157 Broadway Ave., Somerville
9. Met Back Bay
279 Dartmouth St., Back Bay
10. Alexandria Pizza
1252 Washington St., South End