Food
Former Wahlburgers employees are suing the restaurant for wage and tip theft
The suit was filed yesterday in New York federal court.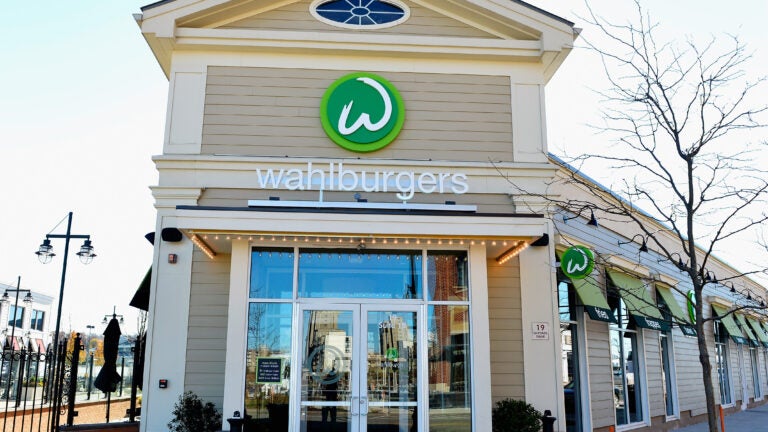 A class action complaint against Wahlburgers — the Boston-based family burger franchise owned by brothers Mark, Donnie, and Paul Wahlberg — was filed on Thursday, accusing the Wahlburgers in Coney Island, Brooklyn, of being "rampant with wage theft" and "violations of federal and state labor law."
The suit names Wahlburgers Franchising LLC and three people, including restaurateur/franchise owner John Cestare. The Wahlbergs are not named.
According to the complaint, which was filed in federal court in New York, the restaurant maintained "a pattern and practice of regularly shaving compensable time from the weekly hours" of employees entitled to overtime and "paying them for significantly fewer hours than they actually worked."
The complaint also alleges that the restaurant unfairly handled gratuities. For example, the plaintiffs allege that Wahlburgers "regularly retained" tips left by customers, and "imposed an unlawful tip pool" amongst employees. The suit mentions an instance in which employees did not received a $3,000 tip left for them following a private cast party for Blue Bloods, a CBS series in which Donnie stars.
Another section of the complaint says that, after an August party at the restaurant, one of the plaintiffs "reported to Donnie Wahlberg that there was a lot going on at the restaurant that he needed to know about. Donnie Wahlberg replied 'I know.'"
"Wahlburgers is all about family," a spokesperson of Wahlburgers corporate said in a statement about the suit. "Treating people fairly and with respect is at the heart of our brand. Since this situation came to light yesterday, we've been working with Coney Burgers (the franchisee group that owns the Coney Island location) to better understand the circumstances."
The Wahlburgers in Coney Island opened in September 2015. The flagship location in Hingham, which opened in 2011, is the primary setting of the A&E reality show based on the restaurant, of the same name.
In early 2016, Wahlburgers announced ambitious plans for expansion that include opening 40 more stores around the country, including in California, Georgia, and Michigan. The company also plans to open a restaurant in Dorchester, the Boston neighborhood where the Wahlberg family is from, in a new South Bay development.