Food
These are the most popular bakeries in Boston, according to check-in data
Can you guess which local favorite Swarm users checked into the most?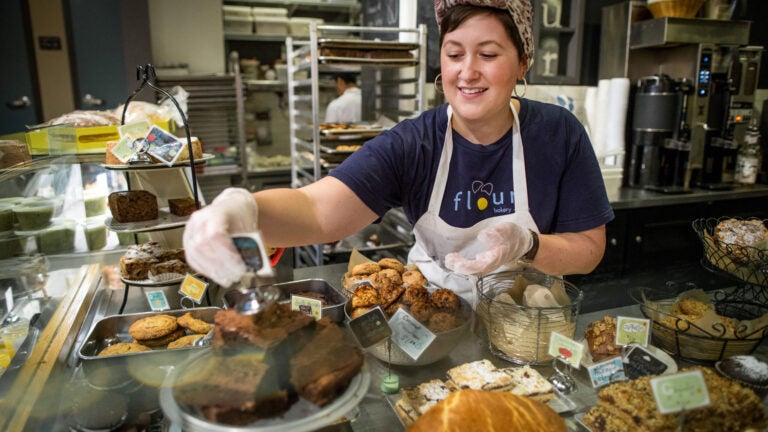 Want fun things to do in Boston, delivered to your inbox every Thursday? Sign up for the BosTen newsletter, our weekly roundup of 10 not-lame events in the city. You can also out our events calendar at boston.com/events.
Boston lays claim to a number of talented bakers. In February, Panera announced that it had invested in the independent bakery Tatte, which is headed by self-trained pastry chef Tzurit Or. And in May, Harvard grad Joanne Chang, the woman responsible for one of Boston's favorite local chains, won a James Beard Award—a high honor in the culinary world.
In fact, according to data from check-in app Swarm, Chang's Flour Bakery location in Cambridge is the most visited bakery in the Boston Area.
Using said Swarm data, we were able to see which bakeries were checked into the most by people in Boston from September 15 to September 20. Check out the list below.
1. Flour Bakery + Cafe
190 Massachusetts Ave., Cambridge
2. Tatte Bakery & Cafe
70 Charles St., Beacon Hill
3. Modern Pastry Shop
257 Hanover St., North End
4. Hi-Rise Bread Company
1663 Massachusetts Ave., Cambridge
5. Bova's Bakery
134 Salem St., North End
6. Sofra Bakery & Cafe
1 Belmont St., Cambridge
7. Athan's European Bakery
1621 Beacon St., Brookline
8. Sorelle Bakery
280 Congress St., Waterfront
9. Tous les Jour
24 Tremont St., Downtown
10. Iggy's Bread of the World
130 Fawcett St., Cambridge