Food
The most popular places to order fried chicken from in Boston, according to delivery data
A Brighton spot is number one for Grubhub users.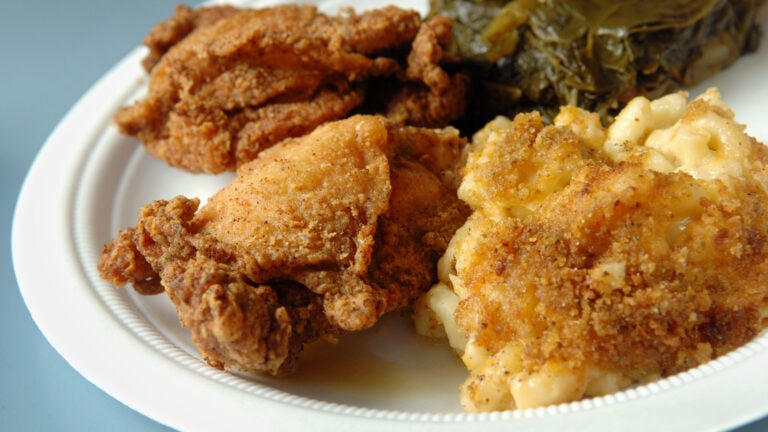 The fall season, though teeming with color and activity, can bring its own set of challenges. With the new school year, fewer hours of sunlight, and a sudden need for new sweaters, you may find yourself reaching toward an age-old stress remedy: comfort food.
According to Kaitlyn Carl, a public relations coordinator at the online food ordering company GrubHub, data analysts have recently seen spikes in at-home orders for one classic indulgence: fried chicken.
Thanks to said Grubhub data, we were able to find out the 10 most popular places to order fried chicken from in the Boston area from October 4 to October 10 that use the restaurant's mobile and online ordering platforms.
1. The Real Deal
1936 Beacon St., Brighton
2. SoulFire
182 Harvard Ave., Allston
3. Wings Over
519 Somerville Ave., Somerville
4. The Coast Cafe
233 River St., Cambridge
5. Rincon Caribeno
18 Fairmount Ave., Hyde Park
6. Tommy's Pizzeria
10 Fairmount Ave., Hyde Park
7. Catalina's Pizza
109 Ferry St., Malden
8. Snappy Pattys
454 High St., Medford
9. Venus Pizza & Grill
1293 Broadway, Somerville
10. Pitstop BBQ
10 Vernon St., Wakefield