Food
Eataly Boston finally has an opening date
The giant Italian market will start welcoming customers before December hits.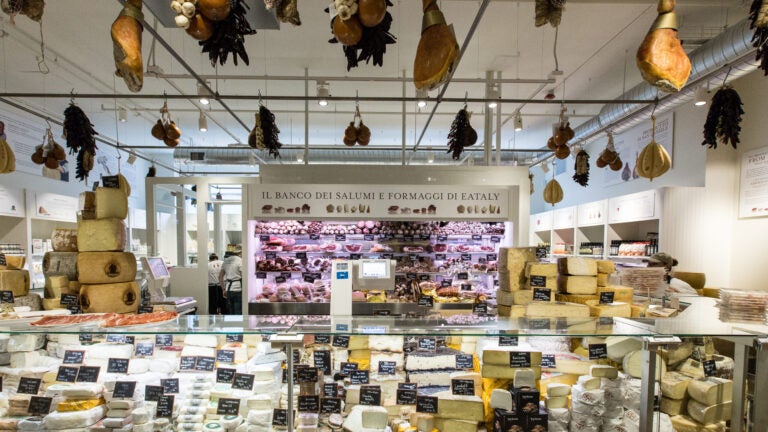 Eataly, the massive Italian food emporium set to occupy 45,000 square feet of space in the Prudential Center, is officially opening its doors November 29.
The sprawling Italian market, which will take over what used to be the entire Prudential Center food court, will feature three casual sit-down restaurants — La Pizza & La Pasta, Il Pesce, and La Piazza — and a number of to-go stations offering pizza, paninis, salad, and prepared antipasti, primi, and secondi meals. The space will also have a Lavazza coffee bar, a pastry lab, a housemade fresh mozzarella station, salumi and formaggi, a fresh pasta counter, a baker, a fishmonger, a butcher, and more than 10,000 retail products.
Founded in Turin, Italy, in 2007, Eataly Boston will be the company's fourth American location, joining two in New York City and one in Chicago. There is no word about whether the sit-down restaurants at Eataly Boston will feature the same menus as their NYC and Chicago counterparts. That said, the New York City menu for Pizza & La Pasta offers a variety of pastas, like fusilli, gnocchi, and tagliatelle, as well as slices of wood oven-baked 'za; the Chicago menu for La Piazza features a number of antipasti dishes; and the New York City menu for Il Pesce has a plethora of seafood items, including oysters, mussels, swordfish, skate, and octopus.
Additional reporting by Meagan McGinnes