Food
One of Boston's most acclaimed chefs is joining Eataly
Chef Barbara Lynch will teach cooking classes and curate the menu at two of the Italian market's seafood restaurants.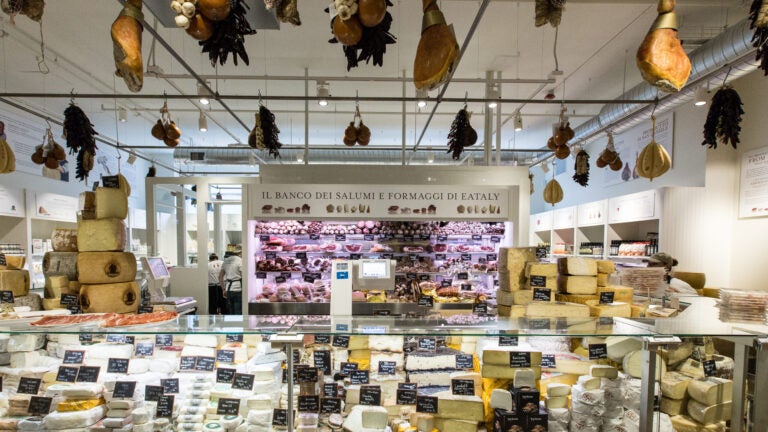 Two-time James Beard Award-winner Chef Barbara Lynch, who owns seven acclaimed restaurants in the Boston area, will curate menus at Eataly Boston's elegant casual seafood restaurant, Il Pesce, and its connected raw bar, Il Crudo.
"Barbara Lynch is the patron saint of Boston dining" said Mario Batali, partner at Eataly USA, in a news release. "Bostonians already know and love Barbara as much as I do. She and her cooking represent everything we love about Italian food, which makes her the perfect fit for Eataly Boston. I could not be more excited to work with her at Il Pesce."
Lynch will also teach a number of cooking classes at Eataly's cooking school, La Scuola di Eataly by Valcucine. Batali and Eataly Boston's other founding partners said Lynch's knowledge of "local fish culture" made her an ideal collaborator. Each Eataly location worldwide is dedicated to a theme, and Eataly Boston's focuses on the sea and its food, according to the release.
"We are so excited to have Chef Barbara aboard," Eataly USA CEO Nicola Farinetti said in the release. "Barbara is so knowledgeable of local seafood and fish. When we first decided to open Eataly Boston, Barbara's passion for Italian cuisine and tradition, as well as her deep connection with the city, made her the perfect fit for us."
Eataly Boston is scheduled to open its doors to the public at 4 p.m. on Tuesday, November 29.