Food
These are the most popular breakfast spots around Boston, according to check-in data
Beacon Hill's The Paramount tops the list.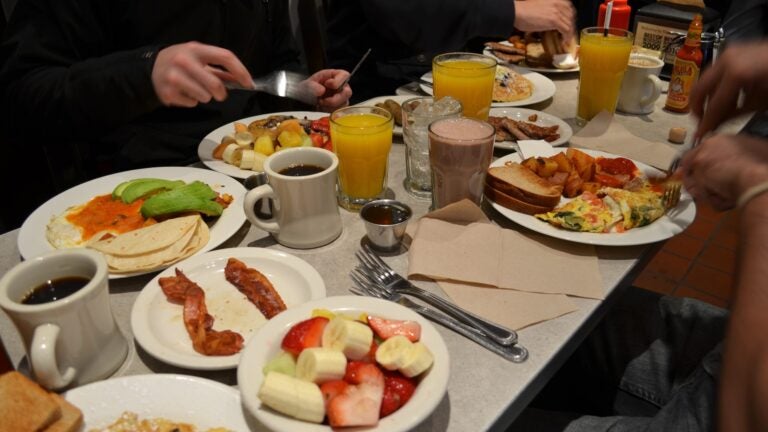 Weekend mornings were made for heading out to breakfast or brunch. Whether you're looking for greasy bacon and eggs or sweet blueberry pancakes, Boston has plenty of breakfast restaurants to choose from.
Thanks to check-in data from Foursquare Swarm, we found the most popular breakfast places in and around Boston during the week of February 7-14, 2017.
1. The Paramount
44 Charles St., Beacon Hill
2. The Friendly Toast
35 Stanhope St., Back Bay
3. Zinneken's
1154 Massachusetts Ave., Cambridge
4. The Friendly Toast
1 Kendall Square, Cambridge
5. Sweet Touch Cafe
241 Cambridge St., Cambridge
6. Granite Street Cafe
378 Granite St., Quincy
7. Uncommon Grounds
575 Mt Auburn St., Watertown
8. Grille 705
705 Massachusetts Ave., South End
9. Martin's Coffee Shop
35 Harvard St., Brookline
10. Brookline Lunch
9 Brookline St., Cambridge