Food
This popular local doughnut shop is now selling doughnut cakes
Move over, cake pops.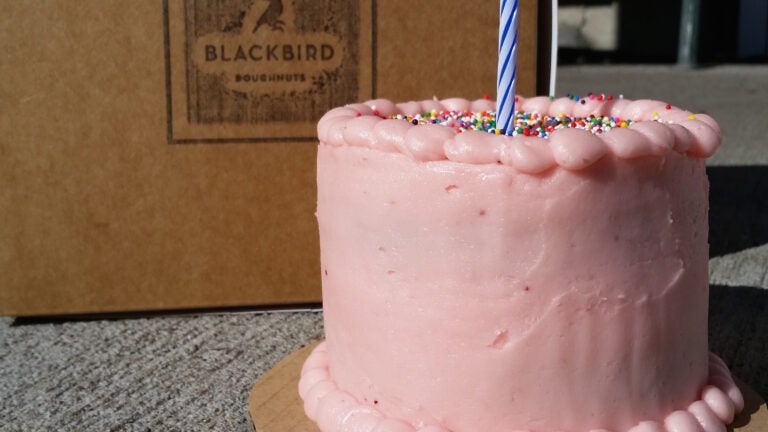 Blackbird Doughnuts, the South End bakery that Adele reportedly loves, raised the sweets game to a whole new level on Thursday with the introduction of the doughnut cake.
According to Blackbird head baker and chef Anna Perna, the doughnut cake is five inches wide and features multiple doughnut layers and a homemade berry jam core. You can order one for $26 with either vanilla buttercream or the seasonal buttercream of the moment, which is currently strawberry.
"You can get four good-sized slices out of a doughnut cake," Perna said. "It's perfect for a small group, though you can always still order one just for yourself."
Perna said Blackbird has received numerous calls for the cake since posting photos of it on social media Thursday, and that the shop is asking for two days' notice for any orders.
Along with the standard doughnut cake, you can order a "naked cake" with vanilla buttercream and an optional mini doughnut topper, perfect for special occasions.
"We had people call us wanting to serve our doughnuts at weddings and birthdays and other celebrations, but still wanted a cake of some sort," Perna said. "So this is the best of both worlds."