Food
This ice cream sandwich-filled food truck just opened its first brick-and-mortar location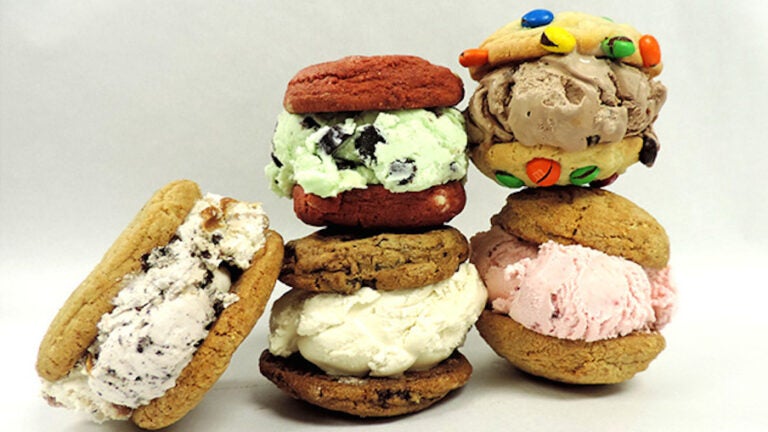 A dessert-focused Boston food truck opened its first brick-and-mortar location this past weekend.
Cookie Monstah, known for its many-flavored cookies and creative ice cream sandwiches, debuted its storefront on Route 1 in Danvers on Saturday.
The company built its customer base with its food truck, which cycles between different city locations, such as Dewey Square, Clarendon Street, and the Boston Common.
As the name suggests, Cookie Monstah offers a large variety of cookies, made from scratch. It also serves up a line of ice cream sandwiches, including the Red Monstah (two red velvet cookies and a scoop of mint Oreo ice cream) and the PB&J (two peanut butter cookies with a scoop of strawberry).
Beyond seeking out the food truck or visiting the new brick-and-mortar, you can find Cookie Monstah treats at McKinnon's Market in Danvers and at the SoWa Open Market on weekends.