Food
These are the best coffee shops around Greater Boston, according to Yelp data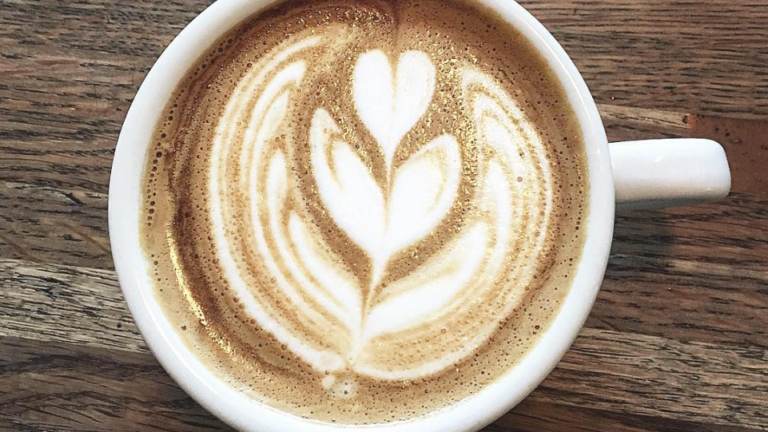 Whether coffee is an essential part of your daily grind or just an occasional pick-me-up, nothing beats a good cup of joe.
With that in mind, and with help from Yelp, we rounded up the top-rated coffee shops around Greater Boston using the review platform's data between January and April 2017.
Here are the best Boston coffee shops, according to Yelp reviewers:
Curio Coffee
441 Cambridge St., Cambridge
Located in a relatively quiet neighborhood near the Lechmere MBTA stop, Curio Coffee is a small, independently owned business launched by Justin and Rachel Pronovost, a husband-and-wife duo.
The inviting, laid-back atmosphere featuring 15 seats will make you think twice about taking yours to go. Curio sticks to the basics — think lattes, cappuccinos, and brewed coffee — while staying away from artificial flavors. Customers can request to sweeten their drinks with homemade vanilla bean syrup or locally made Taza Chocolate, too.
Looking for something sweet on the side? Lots of people also grab a liège-style waffle, which is the lone food item on the menu, according to owner Justin Pronovost.
Big Bear Cafe & Espresso Bar
3 Eastern Ave., Dedham
At first glance, this Dedham cafe's spring specials sound like a list of ice cream flavors: Right now, the bestseller is "Scooter Pie," a cup of toasted marshmallow and chocolate-infused coffee. Other options on the always-changing seasonal line-up are the "Good and Plenty," which features licorice and vanilla, and the "Cherry Blossom," which has black cherry and vanilla.
If you're in the mood for something more conventional, Big Bear offers a daily organic French roast as well as an organic Honduras light roast. Patrons often opt to pair their drink with one of the many open-face toasts on the menu, according to Ray McKinnon, who works at the cafe.
The shop seats 16 indoors and has an outdoor patio that's open during the spring and summer months, too.
Farmer Horse Coffee
374 Massachusetts Ave., South End
Farmer Horse Founders Mo Farah and Kassegn Sirmollo grew up in Ethiopia surrounded by coffee farms, so it makes sense that their coffee shop's menu is full of home-roasted beans from their native country. Their specialty is the Yirgacheffe bean, which has a distinct, semi-fruity flavor.
Inside, the shop's artistic vibe features splashes of color, as the windows regularly rotate stained glass scenes of Boston and the ceiling features a painted landscape of an Ethiopian farm.
Friday evenings bring live jazz music — perhaps an homage to the history of this bustling stretch of Mass. Ave. — and Farah and Sirmollo plan to start offering coffee roasting and tasting nights in May, too.
3 Little Figs
278 Highland Ave., Somerville
3 Little Figs is stationed in Somerville, but its offerings span the country. The shop rotates espresso and coffee from roasters all over the United States. Currently on the docket are Tandem Coffee Roasters from Portland, Maine, and Ultimo Coffee from Philadelphia.
While owners Katie and Andy Rooney love to stay local, they've also hosted varieties from Toronto and California in order to introduce Bostonians to the wide spectrum of quality coffee.
Their default is "jersey milk" from Highlawn Farm in Lee, Massachusetts, but soy or almond are available as dairy-free options.
An added bonus? 3 Little Figs offers a full-service cafe menu, too.
Boston Brewin Coffee
45 Bromfield St., Downtown Crossing
Serving nearby office workers in need of a caffeine fix, the menu at this busy spot is simple and straightforward. It also boasts 13 coffee syrups, five of which are organic. The most popular is vanilla, but other options include coconut, orange, and toffee nut.
While the flavor selection is expansive, the space only measures around 125 square feet, so don't expect to be able to set up your laptop for an afternoon work session.
"There's just enough room for the roasters," said manager Tom Barnes.
Gracenote
106 Lincoln St., Leather District
Part roastery and part espresso bar, you can order a beverage for now and buy a bag of beans for later at Gracenote. Each day the shop serves two different espresso varieties: Alpha, which is their classic espresso, and a rotating single origin.
Along with traditional beverages like cold brew coffee, Gracenote features a number of speciality drink options. The most recent addition to the menu is the cardamom latte, but past features include an Aussie cappuccino with Dick Taylor's 75 percent Brazil chocolate.
The space is thoughtfully designed, with a gorgeous wood counter perfect for Instagram, but is standing-room only.
Thinking Cup
85 Newbury St., Back Bay
With three locations across the city, the Thinking Cup's beverage menu features brews from Stumptown Coffee and Third Wave Coffee.
You can find espresso, macchiato, and cappuccino on the menu, and the shop serves two unique lattes: Vanilla Ginger and Honey Cinnamon. If Bourbon's your thing, the Newbury location has a Bourbon latte on the menu for the next month as well.
Each of the cafes has a fully stocked counter of baked goods and a number of sandwiches, which makes this place perfect for either lunch or a mid-morning bite.
https://www.instagram.com/p/BQrTIh-AGjI/?taken-by=thinkingcup&hl=en