Food
Your only chance to try this decadent doughnut frappe is this weekend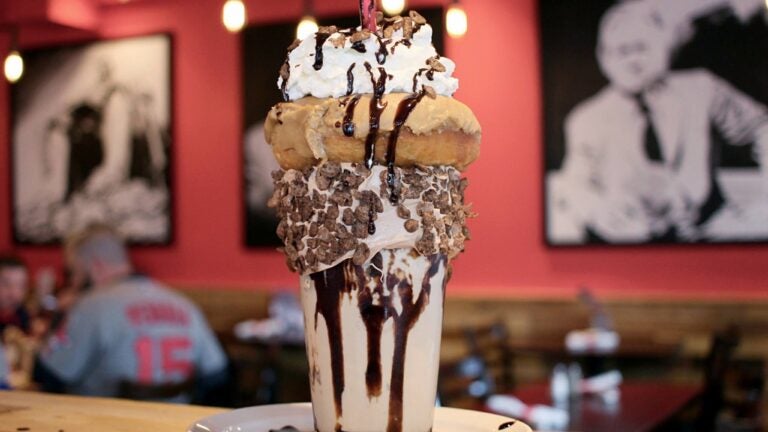 National Doughnut Day is still a couple of weeks away, but Boston Burger Company is celebrating early.
On Friday, the restaurant debuted a limited-edition chocolate coffee frappe topped with a Vietnamese coffee doughnut from Union Square Donuts.
The creation is cleverly called "A Union You Donut Want to Miss," and it's another one of Boston Burger Company's "Freak Frappes," a rotating series of ridiculous frappes dreamed up by BBC's "Frappe Daddy," Brian Willis.
According to BBC Marketing Director Christina Orso, only 25 of the specialty desserts will be available each day this weekend—Friday, Saturday, and Sunday—at each of BBC's three locations.
If you happen to miss "A Union You Donut Want to Miss," you can always try a different one of the restaurant's frappes, including the similarly pun-tastic new "Frappe, Crackle, and Pop," made with Fruity Pebbles, vanilla ice cream, strawberry syrup, and a Rice Krispies treat.
https://www.instagram.com/p/BTjhM-PFH59/embed/