Food
One of the best seafood spots in the country just opened in Boston. Take a peek inside.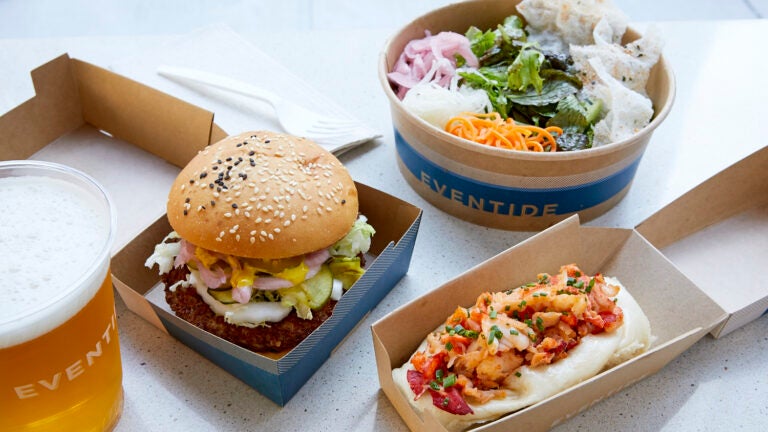 Saturday marks a week since the team behind the critically acclaimed Portland, Maine, seafood spot Eventide opened their new restaurant in Boston.
Eventide Fenway is a bit different than the original in Maine. Customers order on a device, pick up their food when it's ready, and request refills from staff who monitor the sit-down area. The owners call the concept "fine-casual" dining.
To help readers get a better feel for the restaurant, we asked Eventide co-owner and general manager Arlin Smith to take us on a video tour. Here he is showcasing everything the new location has to offer, including some of its most popular menu items, like the famous Brown Butter Lobster Roll. (The video may take a moment to load.)
We're live from Eventide Fenway, a new seafood restaurant owned by some of the best seafood chefs in New England. Join co-owner Arlin Smith for a tour, as he shows us some of Eventide's most popular dishes and the meaning of "fine-casual" dining.

Posted by Boston.com on Friday, October 13, 2017
1321 Boylston St., Boston; eventideoysterco.com