Food
This Sam Adams beer is $200, 28 percent ABV, and illegal in 15 states
Only 13,000 bottles of the limited-edition Utopias beer are being sold across the country.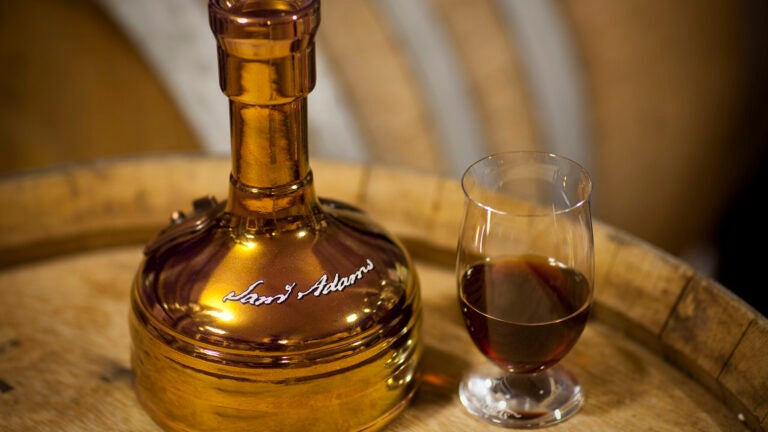 Samuel Adams recently released the 10th vintage of Utopias, its "extreme" barrel-aged beer clocking in at 28 percent ABV, but some U.S. residents won't be able to buy the craft brew in their home states.
Samuel Adams Utopias is illegal in 15 states, including Vermont and New Hampshire, due to its alcohol content and licensing, according to a Boston Beer Company spokesperson. The 10th release is a blend of batches and includes some that have been aged up to 24 years.
"To create this year's one-of-a-kind vintage, the 2017 recipe includes Utopias aged in a variety of barrels —  including new Scandinavian Aquavit barrels as well as a portion of the final blend aged in Moscat barrels — a first for the beer," the Boston Beer Company said in a statement. "At 28 percent ABV, the brew is reminiscent of a rich vintage Port, old Cognac, or fine Sherry with notes of dark fruit, subtle sweetness, and a deep rich malty smoothness."
For comparison, the Samuel Adams Boston Lager is 5 percent ABV.
If Utopias is sold in your state, purchasing it will cost you. Boston Beer Company says the suggested retail price for a 24-ounce bottle is $199.
"My original idea for Utopias was to push the boundaries of craft beer by brewing an extreme beer that was unlike anything any brewer had conceived," founder and brewer Jim Koch said in a statement. "We've continued to stretch the boundaries in brewing with the release of our tenth vintage, and I'm proud to present to drinkers this lunatic fringe of extreme beer worthy of the Utopias name."
If you're up for the price and the alcohol content, the brewery recommends a two-ounce pour for Utopias in glass that "enhances its aroma and flavor."