Food
A celebrity chef is bringing a new restaurant to the Back Bay
Citrus & Salt will serve up "MexiCali flavors."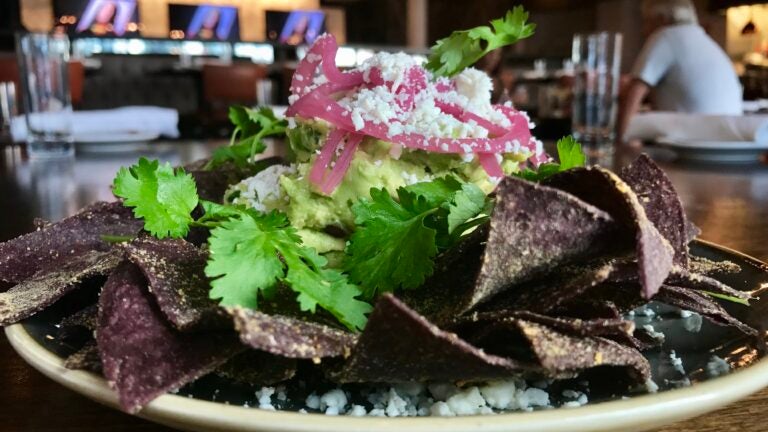 If you've been in Boston for a bit, you may have dined at one of Chef Jason Santos's restaurants: Abby Lane in the Theater District, and Buttermilk & Bourbon and Back Bay Harry's in the Back Bay.
This fall, the blue-haired celebrity chef and restauranteur closed Back Bay Harry's with plans to revamp it into Citrus & Salt. The new spot "will deliver MexiCali flavors and beachy, coastal vibes to guests in the heart of the Back Bay," according to a press release. That means a menu filled with cactus and crab chowder, smoked jalapeno butter-poached shrimp, braised lamb neck tortas, and these nachos, for starters:
Citrus & Salt opens Monday. In advance of its debut, Santos paid a visit to RadioBDC to chat with music director Julie Kramer about how he was inspired to open the restaurant by his trips to Mexico and what patrons have in store.
Citrus & Salt, 152 Berkeley St., Boston; open daily for dinner from 5 to 11 p.m. and on Saturdays and Sundays from 5 p.m. to 1 a.m.; chefjasonsantos.com for up-to-date information