Food
This colonial-cool hot spot dishes out food, drinks, and history
Naturally, White Bull Tavern is near Faneuil Hall.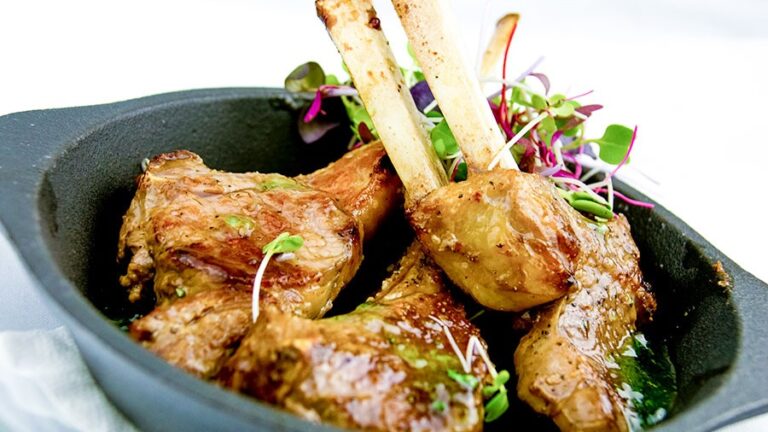 Want your craft beer or artisanal pizza with a side of history? The Faneuil Hall area's new White Bull Tavern — and owners Jeff and Alissa Baird — serves all three up in spades.
The story of Rev. William Blackstone, the first colonist to settle in Boston and live alone on what is now the Common and Beacon Hill, is woven throughout the interiors, as is that of his white bull, Jupiter. In fact, former guests of Panera will barely recognize the space on Union Street, where the bagel racks have been replaced with a chandelier, bull horns, and portraits of the new restaurant's namesake. (Opened just last week, the restaurant is so new that there isn't even a permanent sign out front — look for the mini steer heads as a clue before the grand opening in February.)
The Bairds picked out the chandelier during a trip to California; they had gotten the surprise news that they were expecting a third child and replaced a wine tasting with an antiquing excursion. Jeff said he hopes it's just refined enough to deter the 21-year-old college crowd he used to deal with as a 16-year fixture of the Bell in Hand, just down the block.
The walls boast 12 different kinds of custom period wallpaper, each one cleverly pieced together. Mermaid purse hooks plus reclaimed wood from the Brimfield Antique Show that's used for wall paneling add to a funky-cool vibe courtesy of Dave O. of At Absolute Zero Design, also behind Cambridge's Beat Brasserie.
"We just didn't want our space to look like everything else out there," Jeff said. "We handpicked everything to have a little — flavor."
It all adds up to an air of not-too-stuffy, colonial cool. That applies to the menu, too.
"We wanted the outside to be a little bit more for an upscale crowd but have price points that are affordable," Jeff said. "The area's got a business lunch crowd, the weekend tourist, the couple at night going out. But, there's also nothing on the menu that's over $16."
The Bairds decided to buck the pub-grub trend and go healthy (there's no Fryalator here); spiced oven-crisped chicken wings are great for watching a game around the horseshoe bar, roasted cauliflower and Brussels sprouts are farm-fresh, and wrap sandwiches are served with side salads and not chips. Thin-crust pizzas are plucked from a traditional woodstone oven, gold-foiled to evoke the design of the State House. Alissa got plenty of experience sampling Italian-style pies while studying abroad in the bel paese, and her background working in her family's seafood supply business means White Bull's oyster and shrimp cocktail menus are definitely fresh.
Her newest task is finding just the right glassware for the still-under-development cocktail menu. Jeff is still fleshing out what wines to serve.
White Bull is open 11 a.m. to 2 a.m. seven days a week.
White Bull Tavern, 1 Union St., Boston; thewhitebulltavern.com