Food
Here are the local nominees for the 2018 James Beard Awards
Boston-area chefs are well-represented.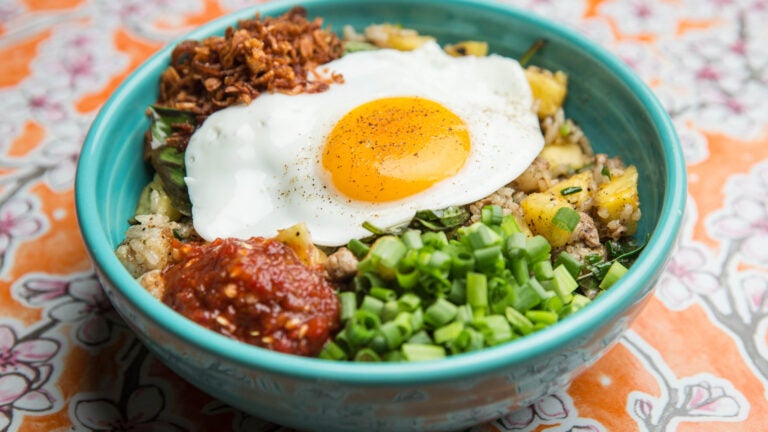 On Wednesday morning, the James Beard Foundation announced the final nominees for the 2018 James Beard Awards, considered by some to be the Oscars of the food industry.
Out of the 20 Massachusetts semifinalists announced in February, six advanced to the finals. Those who made the cut include Ken Oringer (Coppa, Little Donkey, Toro, Uni) for Outstanding Restaurateur, and Maura Kilpatrick of Sofra Bakery and Cafe in Cambridge for Outstanding Baker.
Locals also earned four of the five nominations for Best Chef (Northeast). Karen Akunowicz of South End Asian-inspired small plates restaurant Myers + Chang, Tiffani Faison of Fenway Southeast Asian spot Tiger Mama, Tony Messina of Back Bay izakaya Uni, and Cassie Piuma of Somerville Mediterranean restaurant Sarma all nabbed spots in the category.
Beyond restaurant and chef awards, the JBF bestows media awards in books, broadcast media, and journalism. Some Massachusetts residents landed nominations in those categories, as well.
Matt Jennings of the Downtown farm-to-table restaurant Townsman earned an American Cooking book nomination for "Homegrown: Cooking from My New England Roots," while Christopher Kimball of the multi-platform instructional cooking organization Milk Street landed a General Cooking book nomination for "Christopher Kimball's Milk Street: The New Home Cooking."
Milk Street's website also received a nod for the Dining and Travel journalism award, and The Boston Globe's Devra First was nominated in the journalism awards' Column category. (Editor's note: The Globe shares ownership with Boston.com.)
Finally, the JBF announced inductees into its Who's Who of Food and Drink in America, the foundation's hall of fame. One of 2018's inductees will be Jody Adams, the owner/chef behind Porto, Trade, and Saloniki. Adams isn't the only recent honoree from the area: In 2017, the JBF inducted Roger Berkowitz, the president and CEO of Legal Sea Foods.
The award winners will be announced at a black-tie gala in Chicago on May 7. For a full list of nominees both in New England and nationwide, visit the James Beard Foundation website.