Food
This restaurant critic has strong opinions on Eventide's lobster roll
Almost everyone loves the restaurant's signature dish. Almost.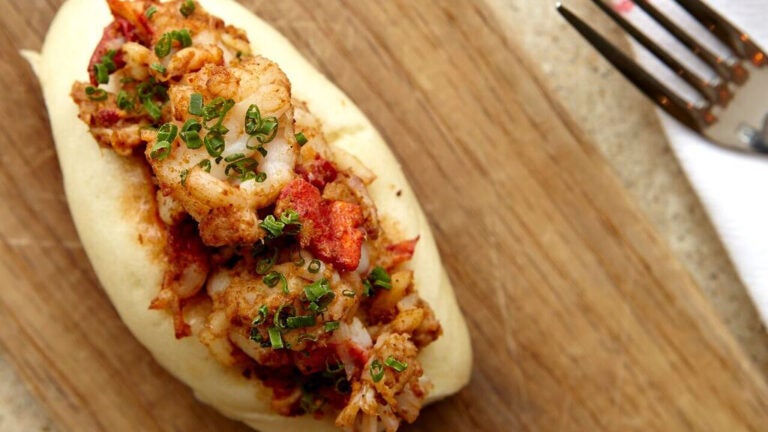 Eventide Oyster Co., the critically acclaimed Portland, Maine, restaurant that opened a "fine-casual" location in Boston's Fenway neighborhood last fall, is renowned for its signature brown-butter lobster roll. But there's at least one person who dislikes the dish celebrated by Bon Appétit, Saveur, Food & Wine, USA Today, The Wall Street Journal, and The Boston Globe. 
In a two-star review of Eventide Fenway in Boston magazine, critic Jolyon Helterman outlined why he thinks the lobster roll isn't the crown jewel of the seafood world many seem to think it is.
I'll concede the gimmick—swapping the traditional split-top hot dog bun for a fluffy Chinese bao—is pretty slick, but I find the double-squish texture less than ideal. It also violates the first law of steamed-bun functionality, which states that a bao, properly deployed, serves first and foremost as a buffer: a mitigating foil to the intensity of its filling. The salty-sweet richness of hoisin-slathered pork belly, say, or the hot-brine-spurting danger of fried soft-shell crab. The filling, in other words, has to need the bao. Which buttery chunks of lobster do not.
Helterman adds that because the Fenway version of the lobster roll is bigger than its Portland counterpart, customers may miss out on other, better menu options because they're either too full or unwilling to spend more money after shelling out nearly $20 for the lobster roll.
Do you like Eventide Fenway's lobster roll? Sound off in the comments below or on Facebook.