Food
An iconic NYC bakery opens in Boston this week
The iconic New York City bakery will start serving cupcakes and pudding in Faneuil Hall this week.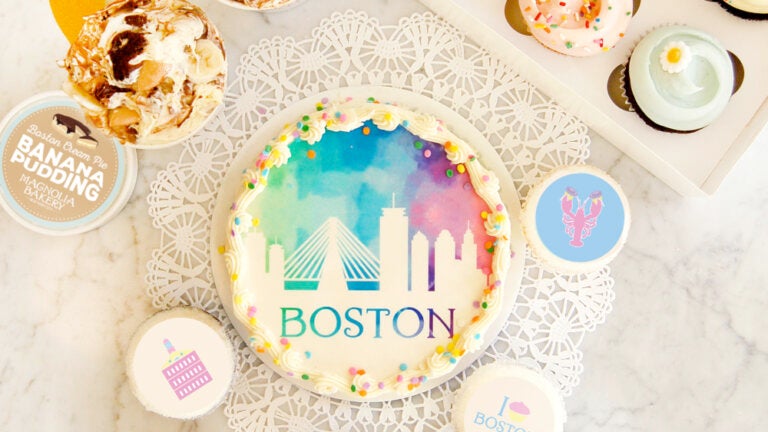 For an essential guide to the city, sign up for How to Boston, Boston.com's weekly culture and lifestyle newsletter.
A famous New York City-based bakery will debut its first Boston location at Faneuil Hall this Thursday.
Magnolia Bakery's decadent cupcakes, highlighted by programs like "Sex and the City" and "Saturday Night Live," helped launch the cupcake trend of the early 2000s.
"We are excited to finally be opening our first store in Boston," said Magnolia Bakery CEO Steve Abrams in a press release. "With the iconic nature of the Magnolia Bakery brand, we are excited to have found a partner in the historic Faneuil Hall."
Magnolia will occupy approximately 1,100 square feet of space in the spot most recently occupied by Starbucks, and will have a counter with seven stools where customers can sip on coffee and dig into a range of desserts. Aside from handmade cupcakes and the also popular banana pudding, Magnolia will offer cookies, cheesecakes, cakes, pies, and icebox desserts on its menu.
The Faneuil Hall Magnolia will also serve a Boston cream pie banana pudding, a Boston-exclusive menu item. The first 50 visitors to the shop each day from Thursday, March 29 to Thursday, April 5 — the first week the bakery is open for business — will get a free order of the dessert with their purchase.
Magnolia chief baking officer Bobbie Lloyd, who attended culinary school in Boston and opened her first restaurant in Brookline Village (the now-closed American Accent), said in the release that Boston customers can look out for more Magnolia menu items inspired by local cuisine in the future.
"We're inspired by Boston's current food scene and are excited to introduce fans to our newest banana pudding in honor of Boston's iconic Boston Cream Pie," Lloyd said. "We're looking forward to developing more Magnolia Bakery desserts around local flavors in the coming months."
Magnolia Boston will be open Mondays through Saturdays from 10 a.m. to 9 p.m. and Sundays from 11 a.m. to 7 p.m.
Magnolia Bakery, 2-4 Faneuil Hall Market Place; magnoliabakery.com