Food
You will be able to buy Royal Wedding doughnuts at Dunkin'
They're called Royal Love Donuts.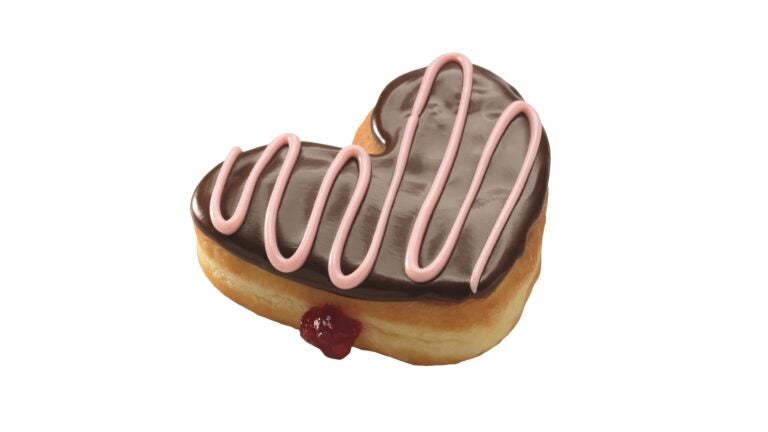 Prince Harry and Meghan Markle may be tying the knot in the United Kingdom on May 19, but Canton-based Dunkin' Donuts is getting in on the celebratory action on this side of the pond with a specialty doughnut flavor.
The "Royal Love Doughnut" will be available at participating stores nationwide the week of the Royal Wedding, from May 14 to May 20. The limited-time doughnut will (naturally) be heart-shaped, filled with jelly, and frosted with chocolate icing and strawberry drizzle.
Dunkin' Brands chairman and CEO Nigel Travis is from Woodford, Essex, and said in a press release that he hopes "all donut lovers, royalty or not" will be fans of the special edition doughnut.
"…we love helping our guests make special occasions both big and small even sweeter with fun donut designs and flavors," Travis said in the press release. "The Royal Wedding represents optimism, happiness and joy, and thus is a perfect opportunity for our brand to celebrate."