Food
Magnolia Bakery's newest Boston-themed dessert is here for a limited time
The bakery picked the perfect month to debut this chilled dessert.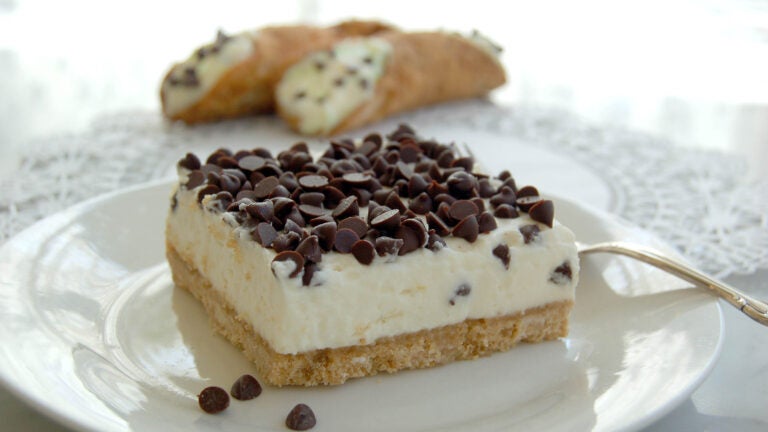 Back when iconic New York City sweet shop Magnolia Bakery debuted in Boston in March, the Faneuil Hall location introduced customers to the Boston cream pie banana pudding, a twist on Magnolia's famed banana pudding. At the time, Magnolia chief baking officer Bobbie Lloyd, who attended culinary school in Boston and opened her first restaurant in Brookline Village, said Boston customers could expect more Magnolia menu items inspired by local cuisine in the future.
That promise has been fulfilled with the limited-edition cannoli icebox bar.
The chilled dessert, which is reminiscent of classic cannoli found at North End bakeries like Mike's Pastry and Modern Pastry, has a Nilla Wafer crust, a layer of sweet whipped ricotta filling with a hint of lemon, and is topped with mini chocolate chips.
"We took inspiration from all of the delicious cannoli you can find around the North End and are excited to share our version of the iconic dessert with our Boston fans," Lloyd said in an email to Boston.com. "Icebox desserts are great for summer since they're so refreshing, making this limited-edition cannoli icebox bar perfect for these humid August days."
The bars cost $6, and are available now through the end of August.
Get a tour of Magnolia Bakery's Boston location (video may take a moment to load):
https://www.facebook.com/boston/videos/10156375039749365/