Food
Karen Akunowicz's new restaurant officially has a name and a neighborhood
The James Beard Award winner and former "Top Chef" contestant is moving on from both Myers + Chang and the South End.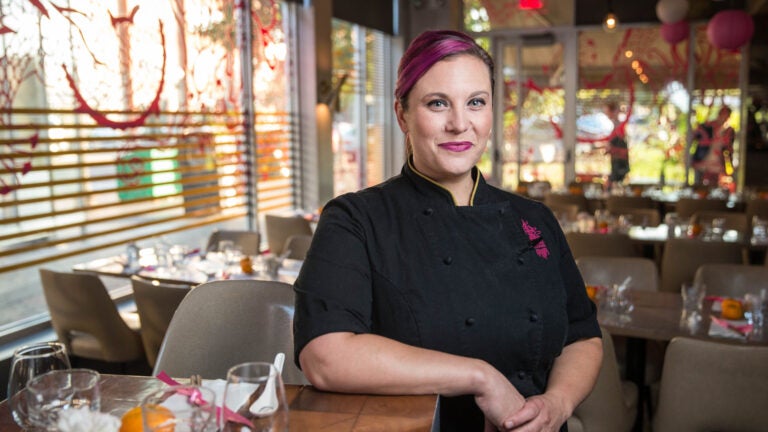 When 2018 James Beard Award winner Karen Akunowicz announced in June that she would be leaving her longtime position as executive chef at Myers + Chang to start her own restaurant, there wasn't much information available about her new venture.
Now, thanks to a Food & Wine interview, we know what the new spot will be called, what neighborhood it will be in, what type of food it will serve, and when.
The former "Top Chef" contestant told F&W that her new restaurant will be named Fox and the Knife, and it will be an "Italian-inspired neighborhood enoteca that is just a warm, welcoming neighborhood joint" set to open in November.
The neighborhood in question is South Boston, where Akunowicz told F&W she will take over a vacant restaurant space. Fox and the Knife will seat 75, and Akunowicz wants it to be affordable and accessible to a wide range of people.
"It's not a big, fancy new space," Akunowicz said. "I bought a restaurant — the owners moved across the country. I'm just doing a little redesign. It's in an old building in Southie. It has a lot of love and character. It's not the biggest or brightest or fanciest, but I think we can come into a neighborhood that's in the middle of a lot of change — Southie is definitely someplace that is in the middle of all this crazy gentrification—and hopefully be something for everyone."