Food
Boston.com readers share where they ate their best meal in the city
One Boston spot serves the "best pizza on the planet," a Boston.com reader wrote.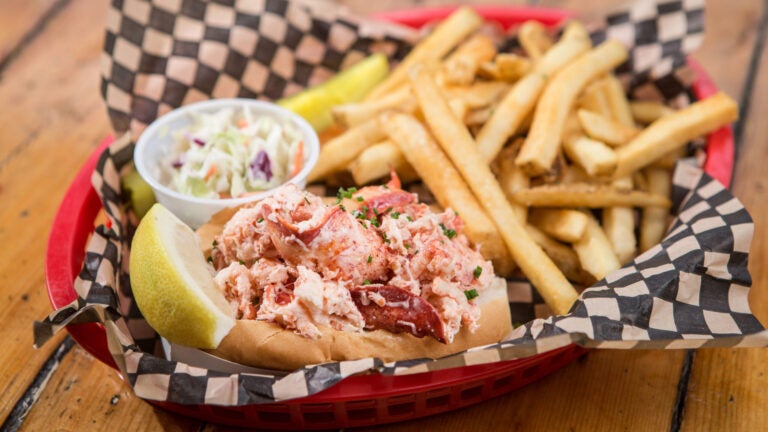 For an essential guide to the city, sign up for How to Boston, Boston.com's weekly culture and lifestyle newsletter.
What's the best meal you've ever had in the Boston area, and where did you have it? Was the dish out of this world? Perhaps the service was excellent? Or maybe it had a little bit of je ne sais quoi?
When we asked Boston.com readers for the best or most memorable meals they've eaten in the city, their answers ranged from  lobster rolls to steak to pizza at local institutions. Here are some of the responses we received.
At Abe & Louie's
"Best steak in the city." —Justin Phelps
At Durgin-Park 
"Decades ago, me and my family (mom, sister, aunt, and cousins) would go to Quincy Market every spring, would go to Durgin-Park there and just loved everything. One year, a tourist next to us had the huge leg of lamb, and I'll never forget the look of surprise on his face." —Chelsea Elliott-White
At Fleming's Prime Steakhouse and Wine Bar
"Porterhouse for two at the Park Square Fleming's!" —Wayne Smitty Smith
At Jimmy's Harborside
"Gone but not forgotten." —Linda Harris
At Panificio Bistro and Bakery
"Mushroom risotto at Panificio on Charles Street. … Perfectly seasoned and creamy with Parmesan crisp to top it off. I order that dish whenever I go there." –Dorothy Rowlands Spagnuolo
At Regina Pizzeria
"Regina's on Thatcher. Lots of good food all over the city, but let's be real, best pizza on the planet." —James Underhill
At The Barking Crab
"Lobster roll from The Barking Crab! I get it every time I am in Boston and tell all my friends and family to get it as well!" —Ronja Mathiesen
At The Daily Catch in the North End
"Went there on a blind date. Twenty-five years later, my husband and I still talk about that meal." —Gina Abdow
At Woodman's of Essex on the North Shore
"…Going to Woodman's of Essex with my mom, who died a year ago. It ain't the food, folks; it's the folks." —Jordan Polansky
At Yvonne's
"[The Rangoon Pita] at Yvonne's. My favorite food in Boston for sure. And their cocktails and atmosphere are always killer…" —Kelsey Knoedler
Responses have been edited for clarity and grammar.