Food
Polar Seltzer has released its 2018 winter limited-edition flavors
Two are returning favorites. Three of them are brand-new.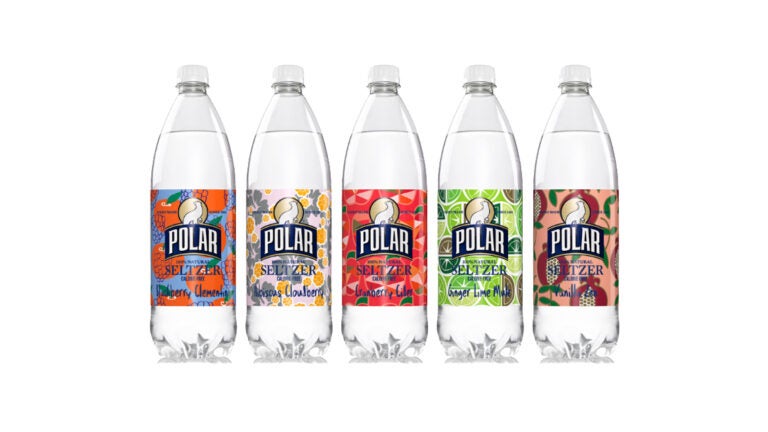 Another season, another chance to hunt down Polar Seltzer's limited-edition flavors of sparkling water. The Worcester-based company with a devoted following released its 2018 winter lineup on Friday, according to an emailed announcement from the company. The beverages are now available in stores throughout New England — until they sell out, of course.
The fizzy seasonal assortment features five flavors, with two — Cranberry Cider and Ginger Lime Mule — returning this year from the 2017 winter collection. The email describes the three new flavors in Polar Seltzer's trademark whimsy. There's Hibiscus Cloudberry, which "shines a light on the humble cloudberry while offering touches of exotic tartness." Blackberry Clementine is a jam-inspired seltzer meant for complementing your breakfast spread or post-dinner cravings. And Vanilla Zen is, well, vanilla-y, with hints of pomegranate. It's also "secretly inspired by our new American Princess, the magnificent Ms. Markle."
Additionally, the company recently released two new flavors to its mythical collection: Mighty Minotaur and Pixie Lights.
Find out where to pick up a bottle or can from the new collection here.